SCOTT DUNN ANNOUNCES FAMILY NEWS 2018
SCOTT DUNN INTRODUCES A SELECTION OF LUXURY SELF-CATERED VILLAS IN SOUTH WEST IBIZA
WITH "FLYING NANNIES" TO KEEP YOUNGER GUESTS ENTERTAINED
February 20th
WORLDWIDE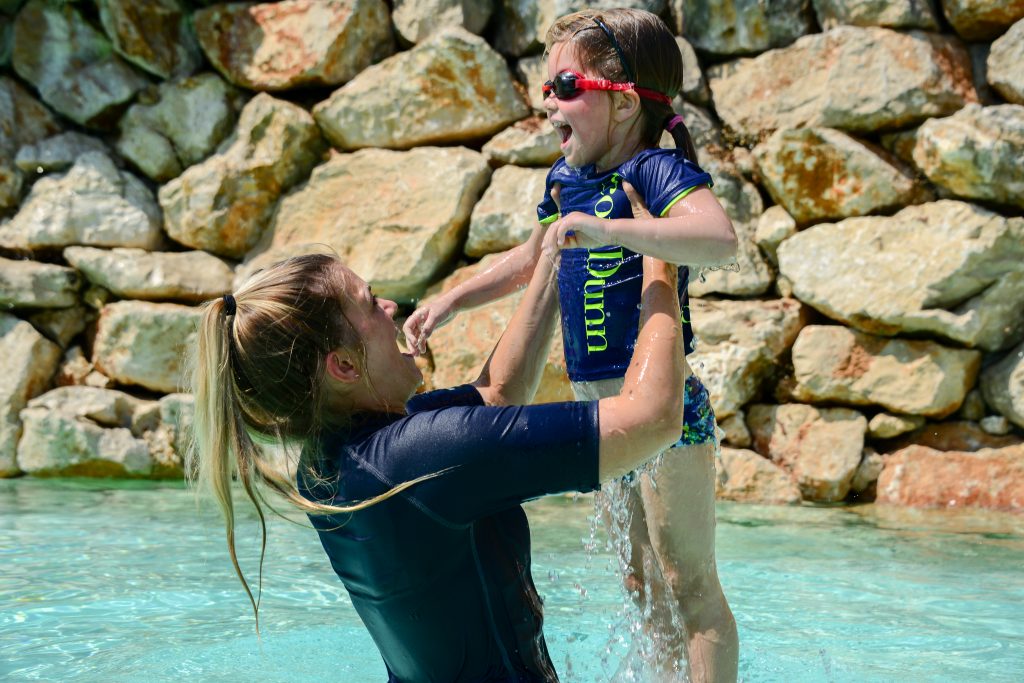 New to the Scott Dunn portfolio for 2018 is a selection of self-catered luxury villas located on the South West coast of Ibiza. This fantastic collection of stand-alone villas range from ultra-modern to rural retreats, with stunning countryside or sea views, each sleeping 6-14 people. For guests travelling with young children, Scott Dunn's new 'Flying Nannies' offers parents some much needed down-time. Younger guests will be kept entertained by their very own Mary Poppins who will arrive with a box of age appropriate toys and games and will take children on fun filled adventures throughout the week. Nannies will also prepare simple meals for children at the villa and accompany families on days out and excursions around the island. Each villa features a private pool and outdoor living is a big feature with covered terraces for dining al fresco and chill out areas. For ultimate flexibility, all villas are self-catered allowing guests the opportunity to craft their perfect tailor-made holiday with a range of additional services on offer; including a private chef, a fridge filling service, a masseuse, personal trainer or a yoga teacher. The beautiful island of Ibiza is an ideal destination to unwind, relax and spend time with families and friends. The stunning beaches, lively restaurants and bars of Ibiza are all easily accessible from the villas and there are small quaint villages and turquoise coves to be discovered nearby.
HOW: Scott Dunn offers a 7-night Ibiza villa holiday with 'Flying Nanny' from £6,100. This is based on a 3-bedroom villa on a self-catering basis, excluding flights and car hire.
SCOTT DUNN LAUNCHES SIX NEW FULLY SERVICED VILLAS IN MALLORCA FOR THE SUMMER SEASON WITH "FLYING CHEFS" FOR THE ULTIMATE PRIVATE DINING EXPERIENCE
New for the 2018 summer season, Scott Dunn has added six villas to its Mallorca portfolio including Villa La Paloma, Villa Sa Pleta, Villa Cancabella, Villa Las Tortugas,  Villa Mal Pas, and Villa Llenaire. For the ultimate private dining experience Scott Dunn's villa guests will be able to enjoy dinner cooked by one of Europe's top chefs with a new and exclusive culinary experience – 'Flying Chefs', which launched at Scott Dunn's private chalets in December 2017. Booking a 'Flying Chef' is the ultimate way for Scott Dunn guests to celebrate a special occasion with friends or family and enjoy the unique opportunity of watching a top chef close at work. Guests can choose from a line-up of five highly-acclaimed and revered culinary talents Monica Galetti, Pierre Koffmann, Andrew Wong, Anthony Genovese and Mauro Colagreco. Guests will have exclusive access to their chef to ask any questions over a glass of wine and perhaps even receive a short kitchen masterclass.  With respect to the distinct culinary style and identity of every 'Flying Chef', the experience will be completely tailored to the tastes of each individual set of guests making this a hugely bespoke and decadent dining experience. Scott Dunn's fully serviced villas in Mallorca are perfect for family holidays and groups of friends. All feature private pools, a dedicated chef providing delicious gourmet dining throughout the stay, and a personal host who is on hand to assist with any aspect of the holiday. Each villa has the option of a fully qualified private nanny, toys for the children, and all equipment and supplies that are needed for infants.
HOW: Scott Dunn offers 7 nights at Villa La Paloma starting from £2,700 per person based on full villa occupancy of 10 people. This includes Scott Dunn villa service and flights from the UK (price excludes 'Flying Chefs').