The Lanesborough launches exclusive Peggy Porschen Afternoon Tea experience
Combining one of London's most beautiful afternoon tea settings, under the naturally illuminated domed glass roof of Michelin-starred Céleste, with the fairy tale pink aesthetics of Peggy Porschen, guests can expect a spring-time immersion into a celebration of beautiful floral features, pastel-hues and exquisite tastes.
January 29th
London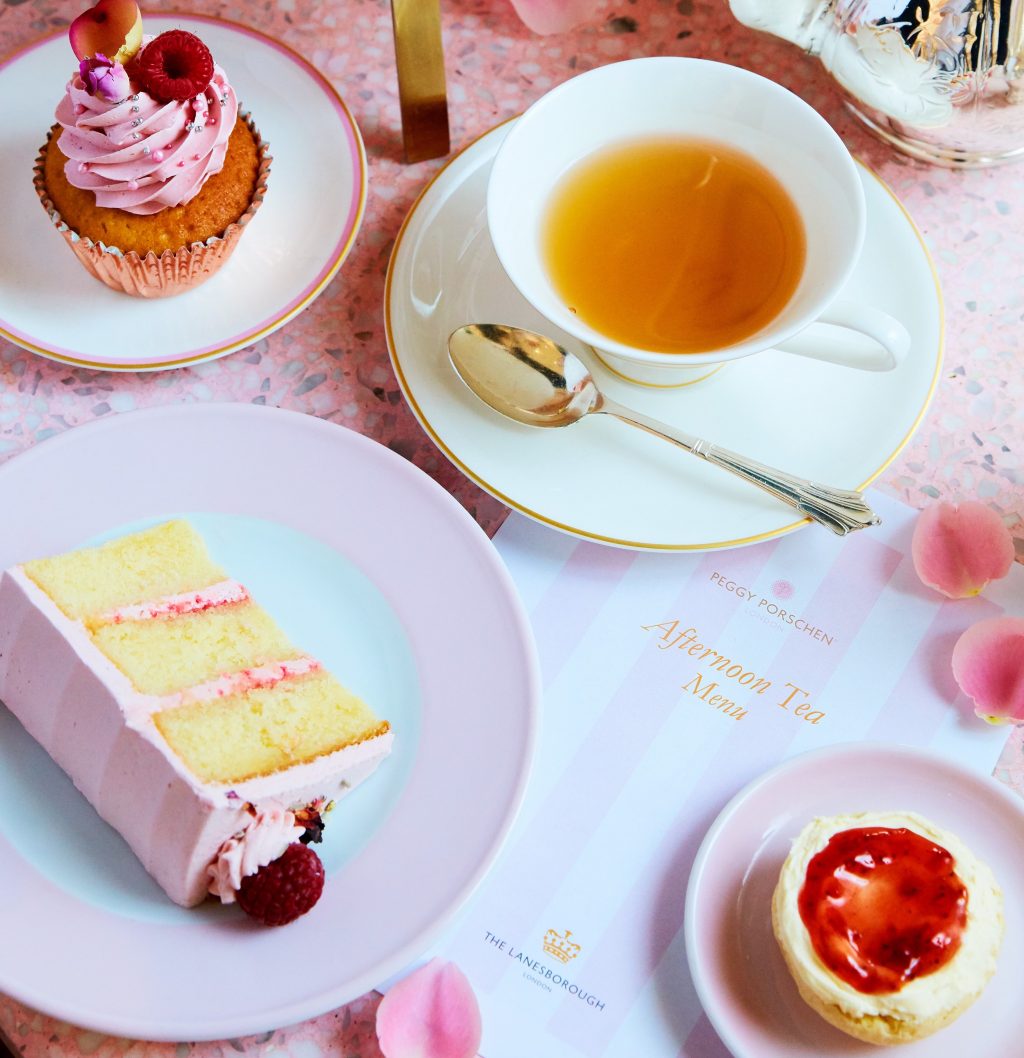 Founder and life-long baker Peggy is returning to The Lanesborough, where she held her first prestigious pastry chef position in 1999 after graduating from Le Cordon Bleu's 'The Grand Diploma of Cuisine & Patisserie'.  This time Peggy, alongside her skilled pastry chef team, is returning to design a beautifully unique afternoon tea experience in collaboration with The Lanesborugh's Head Pastry Chef Kevin Miller. The tea will feature some of Peggy Porschen's signature creations, classic afternoon tea essentials such as finger sandwiches, scones, clotted cream and jam, plus the bespoke afternoon tea blends of Peggy Porschen and The Lanesborough. Guests will also be invited to choose a slice of one Peggy Porschen's signature layer cakes of the day from a specially designed trolley, to capture the picture-perfect moments created through the exclusive partnership.
The Lanesborough Peggy Porschen Afternoon Tea is priced from £53 per person, or £72 per person including a glass of Champagne.  Early reservation is strongly recommended.

For more information and to book, visit lanesborough.com/afternoontea or call +44 (0) 20 7259 5599
For media enquiries, please contact Perowne International:
[email protected] / +44 (0)020 7078 0295
ABOUT PEGGY PORSCHEN

Founded in 2003, the company is globally seen as a 'trend-setter' in the world of cakes. A hands-on British company that not only reflects Peggy's life-long love of baking, but also celebrates beautiful craftsmanship, inspired by romance, fashion and femininity.
Opened in 2010, the highly recognisable pastel pink Parlour in the heart of London's Belgravia, has become a destination for cake and style lovers from all over the world. With highly creative seasonal window installations, and collections to match, the Parlour has become an Instagram sensation, drawing the crowds for its visual appearance as much as the cakes and confectionary. Visitors to the Parlour sample from Peggy and her talented team of pasty chef's latest collection of freshly baked cupcakes, cookies and layer cakes. With a focus on quality ingredients, traditional baking methods and creative flavours, it's no surprise that the Parlour boasts many award-winning creations, and is widely tipped as a top place to visit in London. Guests can take a seat in, or outside, the Parlour and relax in its fairy tale surroundings while friendly and highly-trained waiting staff ensure a magical experience. Take away options are also available from the counter for those not wishing to eat in. In March 2019, the Peggy Porschen Group opened its second outpost and new flagship, Peggy Porschen Chelsea. Situated at 219 King's Road, the new opening enjoys a prime location in the bustling heartland of Chelsea. With an attractive corner positioning, the Chelsea Parlour boasts maximum curb appeal matching the now 'Insta-famous' arches and striking fairytale pink facade of its Belgravia sibling.