INTRODUCING YVES KLEIN - LES ELEMENTS ET LES COULEURS AT DOMAINE DES ETANGS
An exceptional new art exhibition in the hotel's 'La Laiterie' art space illustrating the work of Yves Klein in light of his concept of nature and the cosmos through which we are connected to the earth and sky
June 25th
France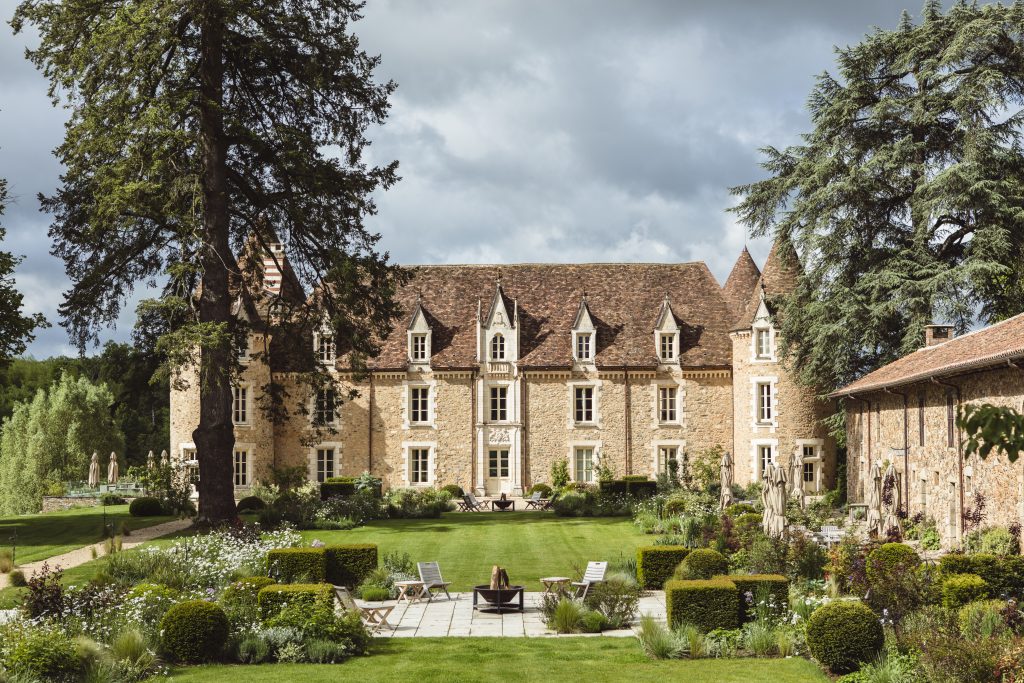 From 25th June 2020 to 29th January 2021, Domaine des Etangs will host an exclusive new art exhibition in their La Laiterie: Les éléments et les couleurs (Elements and Colours) by legendary artist Yves Klein.
Yves Klein, for whom nature was a source of infinite inspiration, has a special place at Domaine des Etangs. A refuge from the everyday, the Domaine inspires guests and visitors to reconnect with nature, taking advantage of their 2,500 acre estate situated in one of the most beautiful, rural areas of SW France.
A selection of 60 pieces of art have been specially curated for Domaine des Etangs, including documents and films relating to Yves Klein's various exhibitions. The elements appear, reappear and interconnect in Yves Klein's work to reveal their creative force. His final project, Architecture de l'air, is a utopian vision to build cities from the three classic elements of fire, air and water; the classic city of the future will be built and it will be flexible, spiritual and immaterial. Domaine des Etangs is also inspired by the elements. The property's emblem is the dragonfly and nowhere is this more apparent than in their Moulin des Etangs spa. Like the dragonfly, everything here centres around a delicate equilibrium, a harmony between seasons, elements, complementary principles, and senses to imbue a sense of stillness. There are five treatment rooms named after the five elements, whilst each of the seven guest suites in the château are named after the planets.
Domaine des Etangs is an art destination in its own right. Once a private home of the Primat family, Domaine des Etangs is set in over 1,000 hectares of protected nature-filled countryside comprising forest, grassland and lakes. At the heart of the property lies a fully renovated 11th century château, interior designed by Isabelle Stanislas – the designer recently commissioned to transform the reception room of the Elysée Palace in Paris, which has not been touched in over 300 years. The château is a continuous dialogue is created between old and new, boldness and simplicity and is brought to life by Isabelle. Architect by profession, Isabelle Stanislas is one of the few interior designers and decorators who develops a truly 'artistic' approach to the structure of the building. The château is surrounded by landscaped gardens and lakes, filled with art installations and sculptures including those by Richard Long and Irina Rasquinet.
La Laiterie, the setting for the new exhibition, is also home to two libraries, located in mezzanines on each side of the converted barn, representing the Past and Future respectively, with the art space in-between, which symbolises the Present. Israeli designer Raphael Navot designed this entire space and focused on custom design and made-to-measure interiors, combining traditional methods with contemporary 'savoir-faire'. He worked closely with Nicky Dunne of the iconic bookshop Heywood Hill in London in order to complete the library representing the Past. Raphael gave the library representing the Future a softer, lighter feel, complete with Chesterfield sofas, giving the sense of a gentleman's club.
HOW: The exhibition opens on 25th June 2020 and runs until 29th January 2021 and is open to hotel guests and members of the public. Non-hotel guests to be charged an entry fee of €3 per person.
Guests can fly to Limoges International Airport (54km) and Bordeaux International Airport (170km) or take a private jet to Angouleme (43km). Rates at Domaine des Etangs start from 400 EUR per night on a B&B basis.