THE WORLD'S BEST FEMALE GRAFFITI ARTIST, MADC TO EXHIBIT IN BADEN-BADEN
Centrally located in the renowned German spa town of Baden-Baden, Brenners Park-Hotel & Spa – part of the prestigious Oetker Collection – will be offering its guests the opportunity to immerse themselves in the mesmerising environment of MadC.
August 12th
Baden-Baden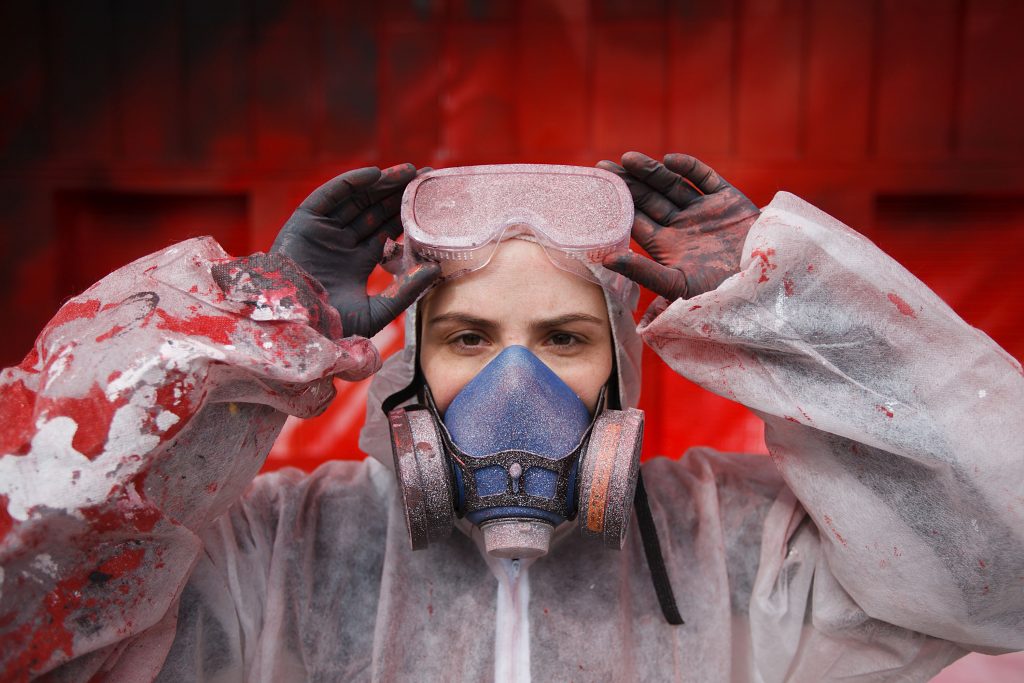 The artist will present her Dialog exhibition, showcasing sculptural paintings exclusively created for Baden-Baden, in the hotel available for guests and visitors to view until November 2019.
Claudia Walde, under the alias MadC, is an author and the most famous active female graffiti artist, spraying walls from Mexico to Russia and from London to Budapest. Her works have already been exhibited in over 35 countries.
MadC's creative world is feminine and powerful with "a swing reminiscent of a wild dance". Her style is characterised by bold, illuminous colour combinations, transparent layers and spontaneous calligraphy, allowing the viewer to experience the energy of the streets, captured and transported by herself onto her huge wall paintings. The eyes of the spectator are guided into the depths of her abstract works that represent a universe unaffected by culture, religion and language.
In 2018, MadC and photographer Kiki Kausch devoted a large-format work to Brenners Park-Hotel & Spa. One year later, she is returning to Baden-Baden for a solo exhibition of her paintings.
The Dialog exhibition includes a number of large-scale works created from steel, aluminium, acrylic and spray paint that will be displayed throughout the hotel's beautiful gardens. The creation of her monumental murals in Leipzig, Copenhagen, Montreal, Chicago and London will also be documented in a series of photographs showcased in the lobby.
MadC comments: "The world is talking about change. Brenners Park-Hotel & Spa has been living with change ever since 1872, yet it has not lost its character nor compromised on its quality. Art and culture have always been closely linked to the history of Brenners and that's why I'm particularly delighted to see this beautiful place open its doors to graffiti art. I'm looking forward to the exciting contrasts between my sculptural paintings and the hotel's gardens and its guests."
Guests will also be able to enjoy special limited-edition dinner menus served at the hotel's restaurants – Fritz & Felix, Wintergarten and Rive Gauche Brasserie – during the exhibition dates.
The exhibition can be viewed at Brenners Park-Hotel & Spa, Baden-Baden from 19 July to 19 November 2019.