WORLD OCEANS DAY 2021
'Our ocean is at a tipping point. We are fighting to turn the tide and restore its health.' – Marine Conservation Society
In honour of World Oceans Day on 8th June 2021, we have rounded up pioneering marine conservation experiences dedicated to protecting and preserving our ocean's ecosystems for the sake of our wildlife, our climate and our own wellbeing
May 25th
GLOBAL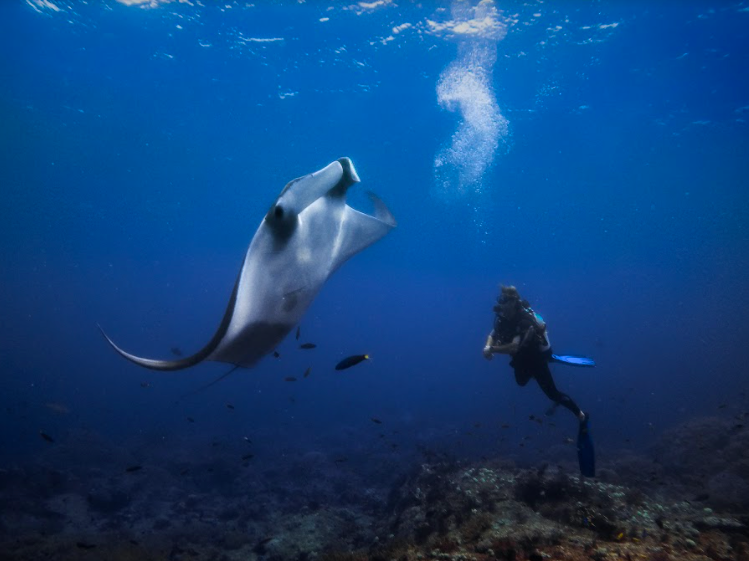 DARDANELLA
AN EXCLUSIVE EXPLORER YACHT DESIGNED AND BUILT FOR OCEANIC RESEARCH AND UNCOMPROMISING ADVENTURE
AVAILABLE TO CHARTER FOR THE FIRST TIME THIS SUMMER
Dardanella – a privately owned, 37 metre explorer yacht – is available to charter for the first time this summer.  Her illustrious past as an oceanic and conservation vessel make her the ideal explorer yacht for those looking to enjoy an incredible ocean experience.  She offers a sense of adventure and has the ability to push boundaries in some of world's most beautiful and remote destinations. Her extensive travels have taken her to some of the most remote and inaccessible locations the blue planet has to offer and through hosting established artists, indigenous leaders and marine biologists she has accrued a series of firsts.  A tribal chief had warned of saltwater crocodiles in the Solomon depths, but this reptile was in fact a biofluorescent hawksbill turtle. This encounter, and the subsequent research, has been voted into the top 20 most important discoveries of the past decade. And Dardanella's other expeditions have either supported or led to the establishment of marine protected areas. A research and conservation programme for the pelagic species around Cocos Island, Costa Rica, the East Portland Fish Sanctuary and Jamaica was established and Dardanella was also part of a team that declared the first offshore marined protected area of the Navatu reef in Fiji.  Currently exploring Central and Eastern areas of the Pacific Ocean before heading to Central and South America on her way to Antarctica, a fantastic range of itineraries awaits.
HOW: Dardanella is available to charter from USD115,000 per week.  The rate is based on up to 12-guests sharing.  APA (Advanced Provisioning Allowance) is not included. www.yachtdardanella.com
BAROS MALDIVES
PIONEERING REEF REGENERATION WITH NEW 'CORAL CUBES' CONSERVATION INITIATIVE
Conservation has always been central to the way of life at Baros Maldives. Since opening in the early 70s, the resort has been a pioneer of Indian Ocean coral reef conservation and education and today continues to develop efforts to improve the condition and diversity of the surrounding reefs by announcing new initiatives. This year, Baros is encouraging coral regeneration through the introduction of 'Coral Cubes'. These small, cube shaped moulds have a concrete base and attached are small, alive, coral pieces that have broken off from the reef. Fully sustainable, these cubes are plastic free and can be re-used. Additionally, the corals are attached in the cement directly or glued to the base with a special glue that is not harmful to the environment. Placed directly in the reef, the cubes aim to 'afforest' areas of the house reef that are damaged by crashing waves and despite their size, are sturdy enough to not be washed away by the current. Guests at Baros are invited to take part in this initiative and can plant their own Coral Cubes and learn about the surrounding ecosystem. For those wanting to personalise their 'eco-footprint', the Coral Cubes can be customised with their initials for a small fee and upon request and pre-order. The resident marine biologists will carefully monitor these planted cubes to aid in developing their conservation strategy.
HOW: Baros Maldives is situated in the central southern part of North Male' Atoll, just 25 minutes by speedboat from Maldives International Airport. Rates at Baros Maldives start from $675 (approx. £464) per night in a Deluxe Villa on a B&B basis, excluding taxes. For more information please visit www.baros.com
SIX SENSES LAAMU
PROMOTING SEA TURTLE SAFEGUARDING AND MANTA RAY MONITORING UNDER CONSERVATION INITIATIVES
Six Senses Laamu is a destination of stunning natural beauty that is passionate about preserving the biologically diverse reef communities that surround it. Located just 5˚ north of the Equator, the island is encircled by clear turquoise waters that are home to an array of sea creatures, plants and coral. Six Senses Laamu is home to the Maldives Underwater Initiative (MUI) which consists of Six Senses Laamu marine biologists as well as three partner NGOs- the Manta Trust, Blue Marine Foundation and the Olive Ridley Project. These organisations are working together at Laamu to lead the tourism industry in meaningful marine conservation work based around three pillars of research, education and community outreach. The resort is also in partnership with the Manta Trust, whose on-site team monitors Laamu Atoll's manta ray population and helps raise awareness of the importance of the manta ray conservation. The team has identified over 135 reef manta rays that frequentlocal cleaning stations year-round (compared to most sites in the Maldives where manta ray sightings are seasonal. What's more, Over 500 hawksbill and green turtles have been identified in the Laamu Atoll, which is the second largest database of marine turtles in the Maldives thanks to the partnership with the  Olive Ridley Project. In addition to this, the 116,695 m2 of seagrass meadows at the resort are fullyprotected and thus so are the myriad of fishes, turtles, sharks and rays that rely on this importanthabitat.
HOW: Rates at Six Senses Laamu start from $934 (currently approx. £663) based on two sharing a Lagoon Water Villa on a B&B basis.  www.sixsenses.com
MIAVANA, MADAGASCAR
AFRICA'S MOST EXCLUSIVE CASTAWAY ESCAPE: A PRISTINE UNDERWATER WORLD WITH BRILLIANT CORALS AND ABUNDANT MARINE LIFE
Miavana is a private-island hotel located on Nosy Ankao, off the north-east of Madagascar. The island itself is surrounded by a pristine reef offering superb snorkelling and diving opportunities as well as turtle, whale and dolphin watching, fly-fishing, deep-sea fishing beyond the reef, helicopter flips and more. The forward-thinking and sustainability minded Time + Tide brand behind Miavana consider themselves to be guides and guardians to sublime landscapes, extraordinary wildlife and rich cultures. With their conservation heritage dating back to 1950, the brand's very own Time + Tide Foundation contributes more than $300,000 per year to community, health, education and wildlife conservation. In Madagascar, Miavana is uniquely positioned on a protected island with a full-time environmental team trained in wildlife monitoring and reforestation, meaning that they have the opportunity to take a more hands-on approach to conservation on the island which, to date, has involved the monitoring of nesting sea turtles on Nosy Ankao, carrying out marine and terrestrial biodiversity surveys, seabird ringing and monitoring, as well as championing a Crowned Lemur Conservation Programme.
HOW: Mavros Safaris (www.mavrossafaris.com) offers journeys to Madagascar from £8,232 / approx. $11,384 per person based on two guests sharing. This price includes three nights at Miavana, return helicopter transfers from Nosy Be, all meals, butler, selected premium wines, top-shelf spirits and bar drinks, laundry, conservation levy and select shared activities. The price also includes return international flights to Nosy Be.
**THE AMERICAS**
ISLAS SECAS, PANAMA
A SPECTACULAR OCEAN WILDERNESS, WITH SUPPORT FOR MARINE CONSERVATION AT ITS HEART, SET ON A FAR-FLUNG, 14-ISLAND ARCHIPELAGO
Located in the Gulf of Chiriquí, the privately owned Islas Secas is the ultimate destination for a marine-focused, adventure-rich trip of a lifetime, with conservation at its very core. The region is home to the largest coral reefs off Panama's rugged Pacific coast, beautiful beaches and two vast, protected marine parks. Teeming with exceptional sea life, thousands of species of wild fauna and flora and a little-touched, Jurassic Park-style setting, this is one of Central America's best-kept secrets, far less explored than its Caribbean cousin. The 20 miles between Islas Secas and mainland Panama allow endless opportunities to explore the vibrant waters of the Gulf, creating an untouched 'marine playground' for guests. Living in harmony with its surrounding environment, Islas Secas is considered an environmentally preserved protected area under Panamanian law. The privately funded Islas Secas Foundation also partners with conservation organizations to support efforts from mangrove restoration to marine area protection, as well as environmental education in Chiriquí.
HOW: Rates at Islas Secas start from $1,500 (currently approx. £1,070) per Casita, per night on an all-inclusive basis, including all F&B, select activities on and off-island, and road and boat transfers between the city of David Airport and Islas Secas. For more information, visit islassecas.com
**ASIA**
BAWAH RESERVE
INDONESIA'S PRIVATE ISLAND ECO-RESERVE IN THE REMOTE ANAMBAS ISLANDS
Bawah Reserve is an off-the-beaten track group of six tropical islands in the Riau Archipelago, Indonesia, located between Malaysia and Borneo. The stunning sustainability-minded retreat, home to sheltered marine conservation lagoons and powder white beaches, offers guests a chance to truly explore these remote islands, as well as contributing towards protecting their future. The resort is a pioneer in eco-friendly practices, a plastic-free environment and all-encompassing marine and forest conservation. Bawah is certified by WWF Signing Blue programme as a five-star destination for responsible marine tourism – the first resort in Indonesia to receive this distinction. The surrounding seas of Bawah are reputedly 10 times more diverse than Australia's Great Barrier Reef and, in order to protect the environment, the reserve launched the Anambas Foundation; an independent charity aiming to protect and improve the overall ecosystem. The foundation works alongside local communities to educate on ways to combat the negative impacts of fishing and waste management. In 2020, the foundation saw significant developments through the launch of new initiatives for mangrove conservation and Integrated Waste Management (IWM) on the surrounding Anambas Islands. Guests can also spend time with Bawah's expert marine biologists who educate during snorkelling trips, kayaking adventures or even over a drink the Boat House bar.
HOW: Rates at Bawah Reserve start from $1,980 per night (currently approx. £1,438 / €1,656) for two people on a full board basis including daily spa treatments, laundry, in-room minibar, a host of land and water-based activities. For more information visit bawahreserve.com. For more information on the Anambas Foundation, visit www.anambasfoundation.org