Welcome back to The Lanesborough Club & Spa - reopening 1st August 2020
July 28th
LONDON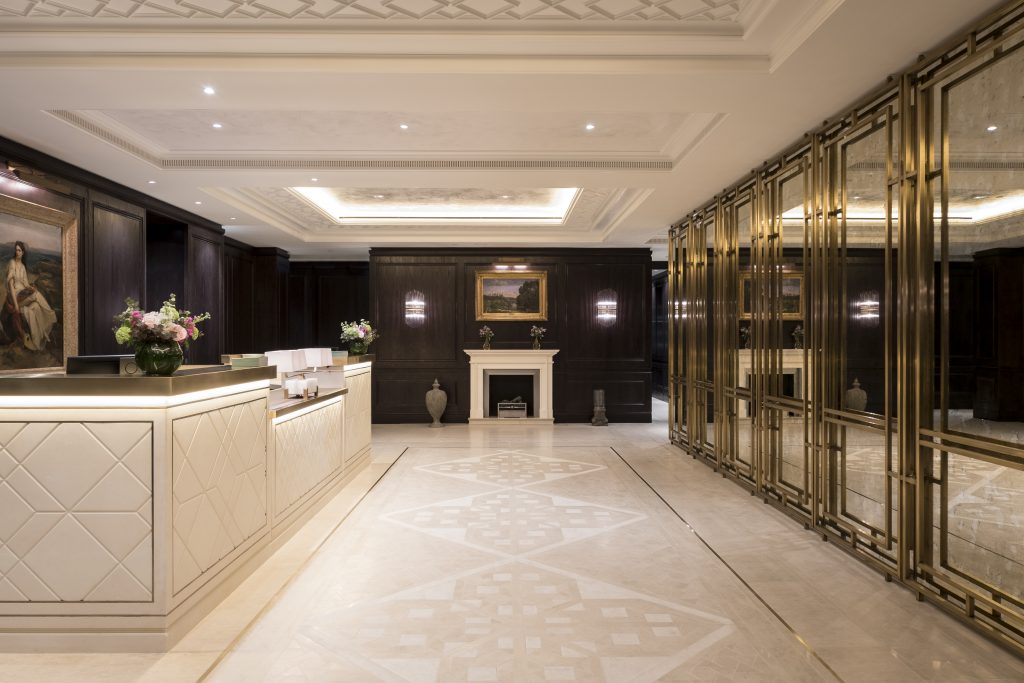 The Lanesborough Club & Spa, one of London's most exclusive private members' fitness and health clubs, is delighted to announce its reopening this weekend on 1st August 2020.  It will once again be able to offer its club members access to internationally recognised experts and leaders in the fields of fitness, beauty and wellness.  The Club & Spa will also reopen to day pass guests and, once a reopening date for The Lanesborough Hotel has been confirmed, resident hotel guests too.
The Lanesborough Club & Spa is the Belgravia and Knightsbridge area's luxury 'club for life', offering a 360° approach to wellbeing for modern-day Londoners living and working in the local area.  It seeks to offer an environment within which members can re-invigorate, re-energise and relax, mirroring The Lanesborough's core principles of being vibrant, elegant and a grand home away from home.  Understanding that members will be juggling high pressure, busy lives, it provides guidance on wellbeing and lifestyle.  Tailored programmes on fitness, nutrition and specialised therapies can be created for members, while group classes, grooming, treatments, spa treatments, social spaces and dining options cater for every need.
In the first phase of re-opening, The Lanesborough Club and Spa will open to members with access to pre-booked, one-hour slot gym and fitness classes, spa treatments – excluding facials – the sauna, hydro-pool and restaurant.   Day spa treatments will also be available to non-members, and the steam rooms will open at a later date.  In the second phase of re-opening, The Lanesborough Club & Spa will welcome back hotel guests, with a by appointment only schedule to control capacity in all areas to respect social distancing rules.  In addition, fitness classes where possible will be conducted in Hyde Park, with new cycle and running routes so guests can take in the sights of London and the park.  There will also be a limited restaurant menu serving refreshments only in the first phase.  A reduction in capacity in the restaurant, the Members Lounge and Spa Lounge spaces will also be in place.
Proud to partner with the world's leading brands and experts in the fields of health, fitness beauty and wellbeing, The Lanesborough Club & Spa will continue to operate with a collection of handpicked resident experts and residencies.  It brings together the 'best in class' in their respective sectors, ensuring that members have access to the world's leading health and wellness services.  Partners include much-loved spa and beauty brands la prairie and ila; 'super facialist' and beauty expert, Anastasia Achilleos; the creator of 'The Couture Brow', Suzanne Martin; and 'Queen of Green Beauty', Tata Harper. Hailing from Tokyo, Japan, holistic beauty specialist Mikiko Hayano will also join as a consultant and visiting practitioner, showcasing her unique integrated therapy, later in 2020.
Excitingly, the Club & Spa will also welcome back Bodhimaya – the award-winning wellness retreat specialists – once again with a brand-new residency and new mind, immune system and nutrition-focused Day and Overnight Retreats to launch in Summer 2020.  Bodhimaya Founder, Cornelius O'Shaughnessy is an experienced meditation, stress management and Eastern philosophy expert who, having studied this approach for nearly 25 years, offers a logical and highly effective approach to the mind and wellbeing which focuses on helping people explore and resolve personal issues, find clarity, manage stress and increase confidence.  At The Lanesborough Club & Spa, Cornelius will lead a series of retreats – ranging from one to three days – with an emphasis on physical and emotional wellbeing, immune system boosting and specialised nutrition support, designed to bring the mind and body back into a state of balance in a post-Covid world.
For more information, visit www.lanesboroughclubandspa.com

For any press enquiries, please contact Perowne International:
[email protected] / +44 (0)20 7078 0295