UNVEILING A BRAND-NEW INCARNATION TO SINGITA'S MARA RIVER TENTED CAMP, TANZANIA
June 23rd
AFRICA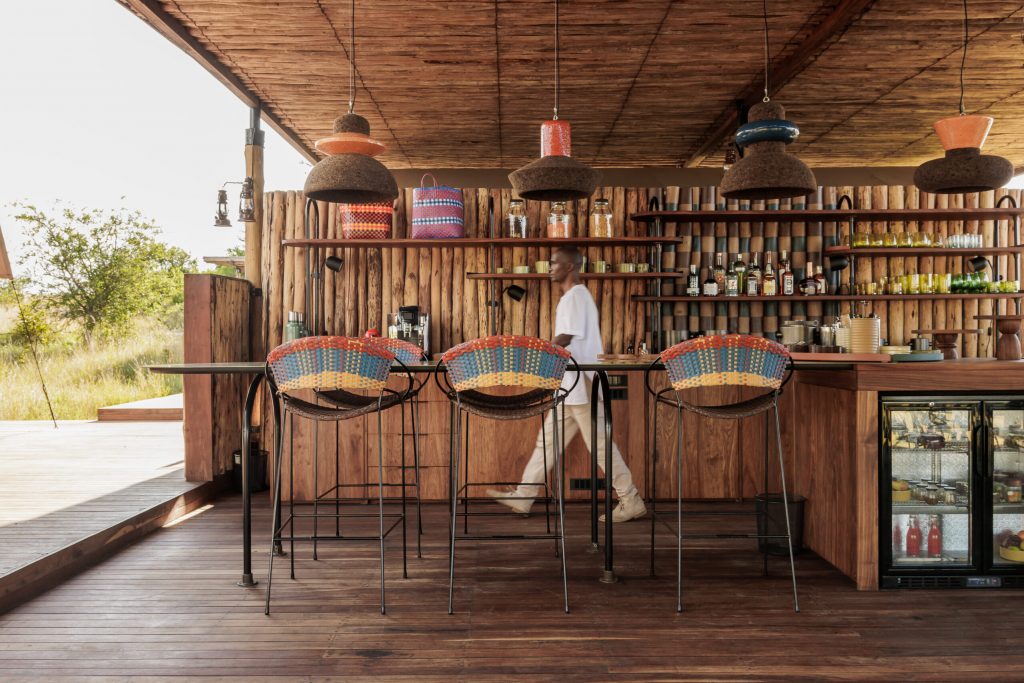 Africa's leading conservation brand, Singita – meaning 'place of miracles' – unveils an entirely new and bold transformation to its Mara River Tented Camp, an intimate and permanent tented camp situated on a dramatic riverbend in the northernmost tip of the Serengeti, Tanzania. A palette inspired by the setting, and eye-catching accents and art inspired by the vibrant colours and graphic patterns of local Maasai beadwork and textiles, set the tone for an engaging and exciting, yet comfortable camp. Here, a dynamic design goes hand in hand with ease and comfort – embodying the adventurous and light-hearted spirit at the heart of Mara.
Mara's new look pays homage to the colourful palette and geometric motifs so central to Maasai culture. Intricate beadwork and patterns in saturated tones of blood red, ochre and indigo feature on furniture, art and accessories, while a soothing and grounding palette of foliage-inspired green and rich, earthy browns allows the camp to merge with the wilderness. In the main lodge area, a new pool sala invites guests for casual alfresco dining and relaxed lounging. And to facilitate easy coming and going during the day between outings, guests can help themselves from the signature bar-deli whenever they want to. Similarly Mara's food offering too has evolved to embody this sense of ease. Refreshed and renewed with an enhanced emphasis on East African flavours, as ever, wellbeing forms the foundation of Singita's menus, and locally sourced and seasonal ingredients feature prominently. Singita's new philosophy of 'Wholeness' is woven into guests stay throughout, with wellness treatments outdoors, gym-in-a-bag, yoga or meditation on private decks, to leisurely soaks in a bathtub overlooking the Mara River making connecting with nature seamless. Mara operates entirely off the grid and relies on a custom-designed solar system for its power. More indigenous trees have been planted around the camp, to create additional shade and negate the need for air conditioners. Appliances, such as the bar-deli fridges, and the energy-efficient fans in tents are all AAA rated. Additionally, artisans from the area and only local construction workers worked on the project. Singita's guests traverse 98,000 acres of remote and untouched wilderness in Tanzania's Serengeti, and have exclusive access to some of the world's most sought-after game-viewing – including one of the famed crossing routes of the Great Migration.
"The new-look Mara has been created for travellers who are longing for adventure, and the sense of romance typical of tented travel. The design concept leans on local culture, and is a characterful and contemporary take on Maasai geometrics. We've sought to create a calm and contextual, yet bold and uncluttered utilitarian interior with pops of colour and surprise," says Georgie Pennington, Group Head of Creative Direction.
HOW: Rates at Singita Mara River Tented Camp start from £1,508 per adult per night, including all meals and beverages and safari activities. For more information, please visit www.singita.com/lodge/singita-mara-river-tented-camp