THE ULTIMATE YEAR-ROUND WELLNESS DESTINATION, LILY OF THE VALLEY, UNVEILS THE NEW VILLA W
An exceptional new villa offering a secret hideaway in the hillsides south of Saint-Tropez, brought to life by renowned French architect and designer, Philippe Starck
July 25th
FRANCE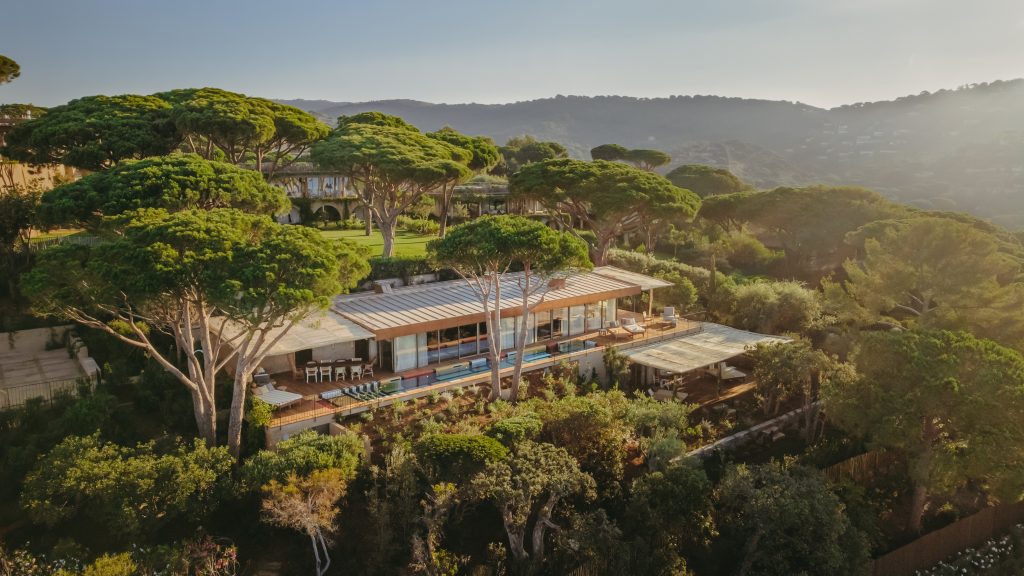 Designed and completed by renowned French architect, Philippe Starck, five-star Lily of the Valley becomes one of the most sought-after spots in the French Riviera with the unveiling of its new exclusive-use villa, Villa W. A year-round wellness destination for those looking to lose weight and get fit in stylish surroundings, Lily of the Valley specialises in expertly curated programmes for long-lasting weight loss, featuring an expansive 2,000sqm spa and fitness space with panoramic sea views, healthy Mediterranean gastronomy, and a private beach on the sandy Plage de Gigaro.
Tucked away within its own 1,559m² private grounds surrounded by lush greenery and a 17-metre pool that stretches the entire terrace length, Villa W is the perfect discreet stay away for guests to truly unwind, recharge and soak up the peaceful side of Saint Tropez. With three bedrooms spread across two stories, each with their own private terrace, and accommodating up to six people, guests can enjoy the 180° uninterrupted views of the Mediterranean coastline – a view that's become synonymous with Lily of the Valley across the world.
Reminiscent to the works of industrial designer, Jean Prouvé and the 'mid-century modern' style of Ray and Charles Eames, Philippe Starck has created a bold yet minimal statement of architecture. Perched on the hilltops within a lush and natural environment, Starck's clever and contrasting use of concrete, glass and steel are matched with arbours made from chestnut wood and a long, south-facing glass façade, whilst the pared-down structure and proportions of the building give an overall feeling of balance and lightness. Using contemporary materials, he has cleverly put his own imaginative stamp on architecture that draws inspiration from ancient landmarks. The result being a peaceful sanctuary where the surroundings of light, colour and the turning seasons of nature flow beautifully from the outside in.
Just a stone's throw from the main Lily of the Valley hotel, guests staying at the new Villa W are invited to take full advantage of a range of facilities, including Dr Jacques Fricker's Shape Club – a space dedicated to promoting optimum health through sport, wellness and clean eating – to indulging at any of the hotel's four restaurants, each showcasing the very best of seasonal ingredients and local flavours. Or, for those looking to simply make the most of their own private hideaway, butlers will be on hand to take care of every need and ensure a unique and personalised stay.
Available 24/7 all year round, Lily of the Valley has created a wellness space suited all, whatever the season and time of year. From the peak summer months where hot temperatures and sun is guaranteed, contrasting to the calm and quiet charm that comes through the French Riviera off season and into the winter months, guests will be welcomed into a nurturing environment where they can press reset whatever time of year they choose.
ACCESS: From the UK, Lily of the Valley and the new Villa W is best accessed from Nice International Airport with a 90-minute road transfer. Transfers are also possible from La Môle Airport and Toulon-Hyères Airport.
HOW: Prices for Villa W are available upon request. For more information, please visit www.lilyofthevalley.com/fr/hotel/villa-w