SVATMA IN THANJAVUR, INDIA INTRODUCES AN INNOVATIVE NEW SOUND HEALING THERAPY TREATMENT
SVATMA the experiential boutique hotel, creates a new destination experience – A first for India – connecting the guest to the healing qualities of music through a new vibrational sound therapy session, offered as part of the Soukyam Spa programme.
September 1st
India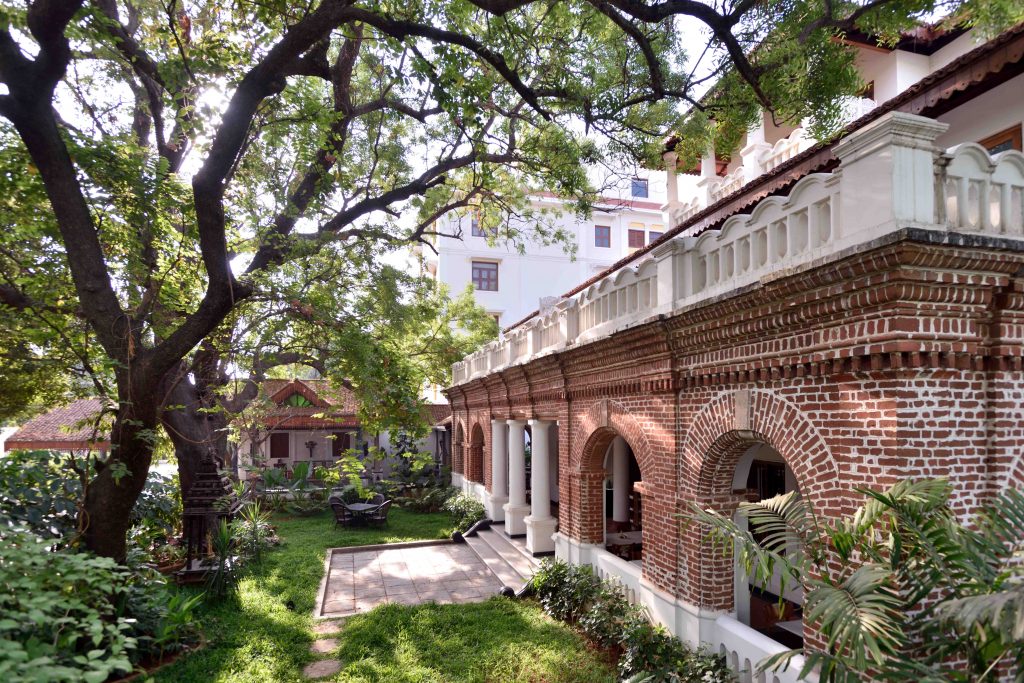 Thanjavur – the heart of India's music and classical dance – is where the Indian 'Veena' instrument was born and made. The same number of 'fretts' or strings of the Veena, equal that of the human vertebrae and when the instrument is played, each note stirs a physical and emotive connection. The owners of SVATMA are enhancing this sensation one step further by utilising the findings of current research, which shows that sound healing synchronises brain waves to achieve a profound state of relaxation and helps to restore the normal vibratory frequencies of the cells in one's body. Hence the introduction of a SVARAM sound bed, Nidra Anantar – a massage table, which has been orchestrated to have 50 strings carefully tuned and stretched underneath. A skilled therapist, with over 12 years of experience in wellness and healing uses a resonator to create vibrations and an acoustic massage, which nurtures the emotional-physical system. The session will create a deep harmonising effect of pure sound and a deep state of relaxation. The aim is for the SVARAM sound bed to project the individual into a deeper, dreamlike, relaxed alpha state, which will alleviate stress and relax the muscles, re-aligning the body to stimulate inherent self healing transformative powers, leaving the client content, clear minded, positive with a new found sense of energy. The SVARAM sound bed therapy is the latest offering at Soukyam, which specialises in offering treatments and therapies using the ancient siddha school of wellness, which predates Ayurveda.
HOW: The SVARAM sound bed therapy comprises 30 minutes of sound therapy and 15 minutes of healing (45 in total) and costs Rs 3000 / £36 GBP approx. excluding taxes and is available to book at The Soukyam Spa at SVATMA. Prices at SVATMA start from INR 16,000 / £170 www.svatma.in