SINGITA AND FEDERAL AIRLINES LAUNCH EXCLUSIVE NEW PRIVATE JET SERVICE FOR GUESTS
From 1st June 2018 the private airline Federal Airlines will be launching an exclusive new daily jet service for Singita guests, which for the first time will include a selection of new guest services and reduce the flying time from an hour to just over half an hour, from OR Tambo International Airport in Johannesburg to Singita lodges in the Sabi Sand providing direct non-stop access.
April 6th
AFRICA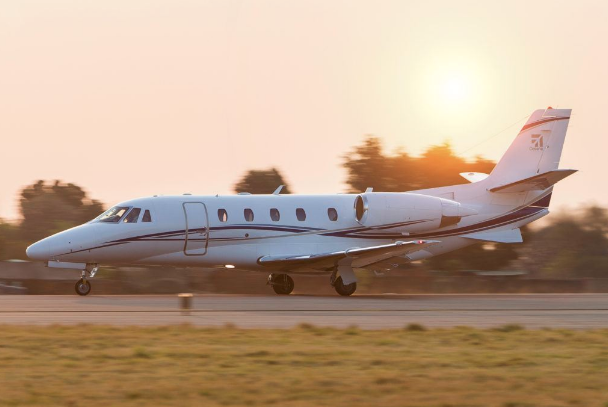 Federal Airlines will be enhancing its offering by commencing Jet Aircraft Operations with a focus on Light Jet from OR Tambo International Airport.  Two aircrafts have been selected for this service: the Cessna Citation Excel and the Citation Mustang, a medium-size jet and an ultra-light jet, both decreasing the flying time from OR Tambo to Singita Sabi Sand and increasing the comfort for passengers. Guests flying out to Singita will now be able to reach their final destination in almost half the time and will fly direct without any stops en route. Additional services that will be exclusive to this jet service and improve guests' travel experience, will include being met airside from commercial flights in Johannesburg, luxury transfers to the Federal Airlines lounge, personal butler service at the lounge, and private boarding straight from the lounge to the airstrip.
Singita is a conservation company that has been preserving African wilderness for the past two decades. Through an exceptional safari experience with 12 award-winning lodges and camps across South Africa, Tanzania and Zimbabwe, Singita is able to partially fund the protection and preservation of almost 1 million acres of pristine land and existing wildlife populations, not to mention help create economic independence within local communities surrounding the reserves. Singita Pamushana Lodge will unveil a design transformation and complete transformation when it re-opens in May 2018. The first Singita property in Rwanda, Singita Kwitonda Lodge, is due to open late 2019.
HOW: Rates start from USD$305 one way from Arusha to Singita Sasakwa Lodge. The all-inclusive launch price for the Federal Air service will start from R9995 / approx. £109 per person one way and R18995 / approx. £207 per person return (applicable for all tickets purchased between April and June).  www.singita.com