SHA WELLNESS CLINIC UNVEILS EXCLUSIVE GUIDE TO RECREATING THE SHA METHOD AT HOME
April 15th
SPAIN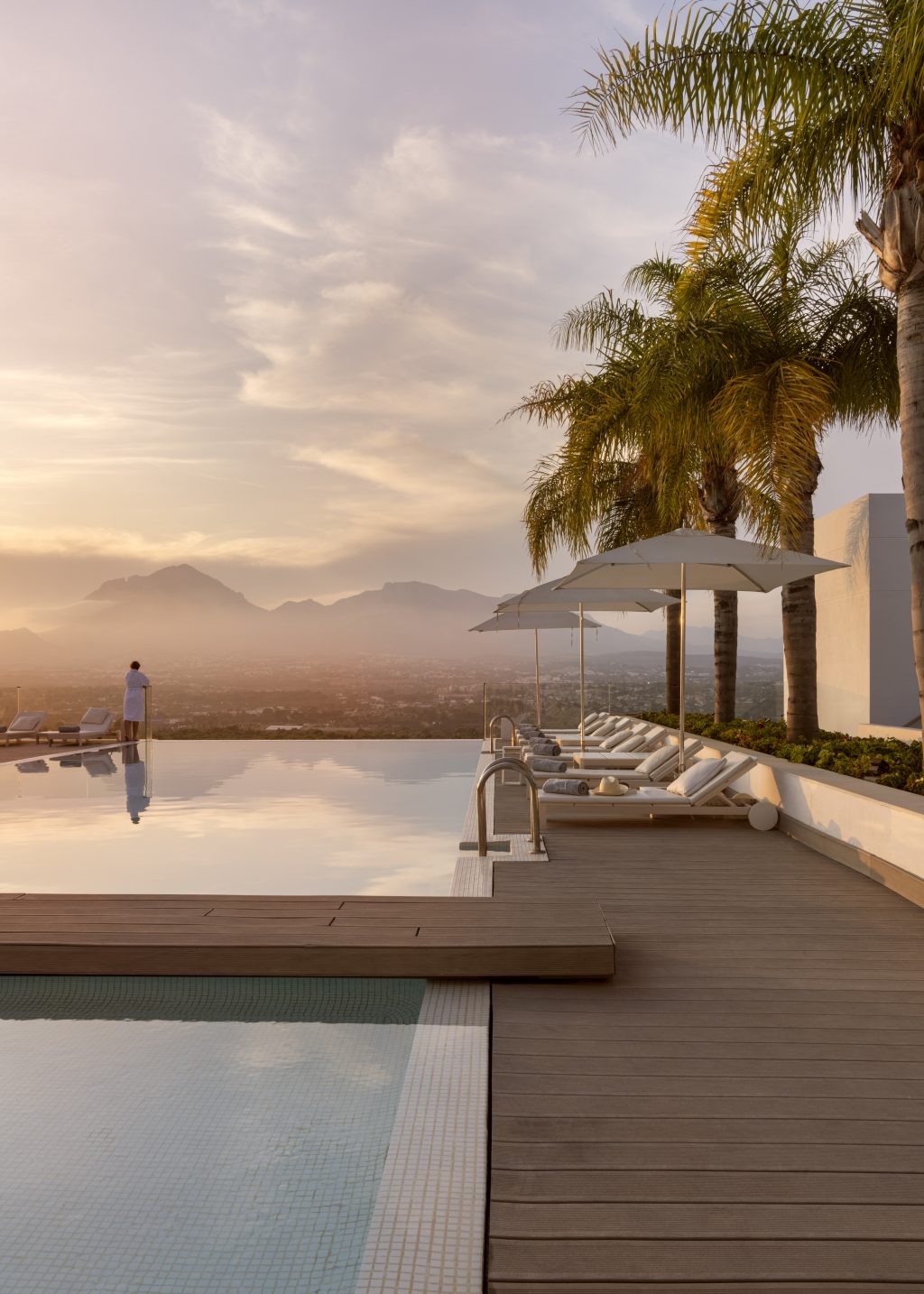 SHA Wellness Clinic is a global pioneer of integrated and medical wellness, operating as one of Europe's leading medical resorts for over a decade. SHA's team of certified medical and wellness experts merge ancient philosophies with the latest advances in Western medicine to generate scientifically proven results, making it a world-leading authority on preventative health. At a time when our health and well-being it more important than ever, SHA's internationally-renowned team have condensed the SHA method into the below exclusive guide, allowing those at home to boost their immunity and promote long-term wellness.
AT HOME FITNESS WITH DR CARLOS GUTIÉRREZ
During this time of isolation, exercise is key to maintaining a high quality of physical and mental health. Medical Coordinator, Dr. Carlos Gutiérrez explains: 'Regular moderate exercise is one of the pillars in producing a revitalization of the immune system and therefore of the body's homeostasis, which means an improvement in the individual's health and quality of life.'
Those at home can train with SHA's expert team from the comfort and safety of their homes via the brand's YouTube channel. With a fervour for long-term life changes, SHA encourages individuals to stay dedicated to their fitness regimes, mapping out a plan for an activity or a series of activities that can be repeated consistently such as those demonstrated in these videos.
SHA's Fitness Supervisor, Luis Ganso Herranza goes on to explain how important exercise is in this current climate as it 'improves the functioning of the immune system by reducing the risk of flu or other respiratory diseases, helping to eliminate viruses and bacteria from the airways through the ventilatory activity that occurs during exercise. By exercising regularly, antibodies and white blood cells (leukocytes, which are 'disease-fighting soldiers') circulate more rapidly, detecting and neutralizing external attacks.'
HEALTHY NUTRITION WITH MARIÓ LOPEZ
SHA Wellness Clinic's cookbook is the go-to recipe guide for creating delicious, nutritious and immune-boosting food while staying at home. Complete with chefs' secrets, insider tips and an array of energy-boosting starters, main courses, desserts, and juices, the SHA Recipes to Live Longer and Better should be a staple cookbook at home. For those without access to this bible of healthy food, SHA are uploading inspirational recipe content via the virtual SHA Magazine. Recipes are categorised by their purpose, and those looking for a natural cleanse should try the sengiri daikon with kombo and vegetables, while the sautéed hijiki, carrots and onions is the perfect energy boosting dish. Every recipe has been created using evidence from the latest and most prestigious global nutrition studies, meaning healthy living is at the forefront of every meal. The property's nutrition consultant Mario Lopez explains 'At this time, it is essential to nourish our bodies with vitamin C and antioxidants, which are vital in boosting the immune system.'
MIND & BODY WITH RACHEL ROSE
Mind and body specialist, Rachel Rose explains: 'Mood can be improved with proper breathing. By creating a distraction from the conscious body, there is a significant reduction in physiological stress (stress that is generated from the body). Moreover, when the body relaxes, the important communication between body and brain improves' Meditation has long been revered for reducing stress, promoting emotional health, improving sleep and controlling pain or unrest.
Rachel's regular meditation tutorials on Instagram and online breathing classes can be adapted at home for those aching to keep connected during their mind and body during lockdown.
ENSURING RESTFUL SLEEP WITH DR. VINCENTE MERA
Sleep is well understood as one of the key pillars to a healthy lifestyle. It boosts the immune system, keeps hormone levels balanced, helps maintain a healthy weight, improves mood and energy levels and prevents premature ageing. It is a vital restorative mechanism that keeps us healthy. A study conducted by the Journal of Sleep Research; it has been proven that sleeping less than 5 hours a day increases your mortality rate by 65%. During a challenging time for all, Head of Internal Medicine Dr Vincente Mera explains how 'Rest is essential to deactivate stress hormones, especially cortisol'. For a guide on the best practices for sleep, check out SHA Magazine's top tips for a restful night.
HOW: Room only rates at SHA Wellness Clinic in Spain start from €330 per night in a Deluxe Suite. Various packages are also available, with the introductory Rebalance Programme starting from €1,500 per person for four nights. Rates for the other properties to be confirmed.
For media enquiries, please contact the SHA Wellness Clinic team at Perowne International:
+44 (0)20 7078 0295 / [email protected]