THE 'QUEEN OF THE MEDITERRANEAN', ANASSA CELEBRATES 20 ICONIC YEARS AND OPENS HER DOORS FOR THE 2018 SUMMER SEASON
Since opening in 1998, Anassa - which means 'Queen' in classic Greek - has become world-renowned as one of the most exclusive and beautiful spa hotels in Europe. Owned and run by the second generation of the Michaelides family - Thanos, Natasha and Anna - the hotel is famous for its idyllic location, crystal clear waters, vast gardens of olive groves and bougainvillea and a chic design which epitomises Mediterranean living and exudes traditional charm.
April 9th
CYPRUS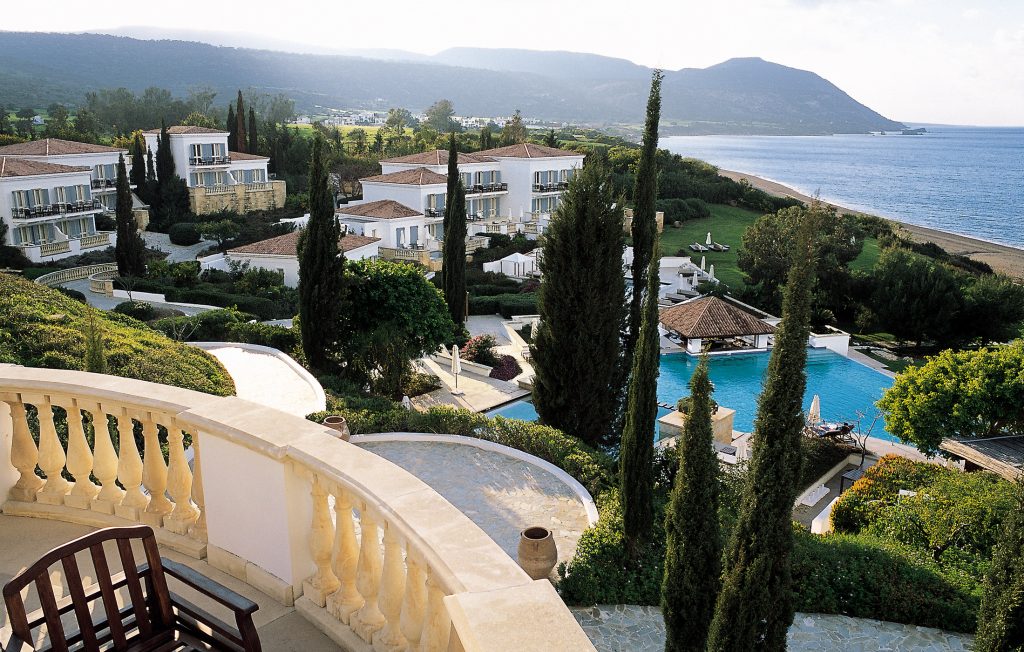 Anassa reopened in March 2016 following a three-year, multi-million pound refurbishment and burst back to the top of world travel hot lists, welcoming a new generation of travellers into the latest chapter of the hotel's extraordinary evolution. The hotel excels in providing luxurious accommodation combined with unrivalled facilities. 166 low-rise rooms, suites and residences designed by Parisian interior designer Joelle Pleot, are laid out like a traditional Cypriot village, with most rooms offering magnificent views of the Mediterranean Sea. An additional four villas boast beautiful infinity pools which are ideal for those seeking ultimate privacy.
The award-winning Thalassa Spa, which is based on the concept of a Roman-style health retreat, offers an extensive range of therapies, from one-off treatments to immersive ten day detox programmes. Treatments by ila, OSEA and star facialist Anastasia Achilleos are available in 18 treatment rooms, and draw from the healing and beautifying powers of the Mediterranean. Facilities include a sauna, steam baths and a squash court, alongside personal training sessions, tennis coaching and yoga sessions.
Family is at the core of Anassa's philosophy and reflected through everything on offer. The Kids Club caters to children of all ages and offers an extensive range of activities designed to keep the whole family entertained. World-class dining options include the romantic gourmet Asian fusion Basiliko and the al fresco fine dining restaurant Helios. A special calendar of beachside BBQs and Cypriot Village Fairs celebrating local culture are on offer throughout the season.
As Anassa enters her 20th year, Cyprus continues to allure, with its unwavering warm climate and incredible cultural offerings.  Anassa's beautiful rooms, suites and villas, stunning spa and possibly the best beach in the country, alongside excellent food and service all help contribute to the hotel's extraordinary reputation and success as it strives to continue in its excellence for another 20 glorious years.
Rates at Anassa start from €454 (approx. £398) per night, B&B, based on two people sharing a Garden View Room. Suites start from €888 (approx. £780) per night, B&B.  Half-board and full-board options are also available.