OFF-SEASON IS THE NEW IN SEASON
August 2nd
GLOBAL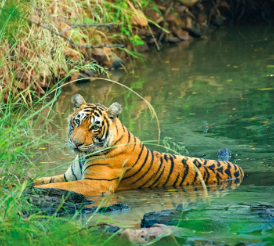 THE MALDIVES
DISCOVER MANTA RAY MIGRATION AT ITS BEST POINT IN THE SEASON, STAYING IN SOME OF THE MALDIVES' MOST SOUGHT AFTER ACCOMMODATION WITH OFF SEASON PRICES AT MILAIDHOO MALDIVES
NEW FOR 2022: All certified divers can now learn to track and identify these incredible creatures during privately escorted diving sessions led by Milaidhoo's resident Marine Biologist
Set in the archipelago's Baa Atoll UNESCO World Biosphere Reserve – the most spectacular destination for sightings of Manta Rays – lies Milaidhoo Maldives. From June to October, thousands of these beautiful creatures migrate to the Atoll's plankton-rich waters and guests at Milaidhoo are invited to witness the annual gathering first-hand. New for this year, Milaidhoo has launched a conservation focused Manta Ray awareness diving course by PADI for all certified divers hoping to get up close and personal to these special creatures. In addition to enjoying the memorable experience of meeting these majestic rays, divers will learn how to identify and track them during two theory sessions – covering educational insights on the species behaviour as well as delving into the key conservation efforts needed to protect them. The team at the Ocean Stories Aquatic Centre at Milaidhoo have also identified several secret diving spots, outside of the marine reserve, where divers can enjoy the most private and exclusive manta experiences. Home to a spectacular house-reef and being only 12-minutes by speedboat from Hanifaru Bay, known as the biggest seasonal grouping of Manta Rays in the world, guests can swim and snorkel with the rays up close. Summer visitors at Milaidhoo will be welcomed with excursions to Hanifaru Bay, coordinated with the Hanifaru Bay park rangers, who are experts in ensuring guests enjoy the most rewarding sighting opportunities. Additionally, Milaidhoo's resident Marine Biologist will share their expert knowledge on the fascinating creatures. Reaching up to 7 metres in width, the rays are truly the ocean's gentle giants and feed on nothing bigger than microscopic plankton.
HOW: Milaidhoo can be easily reached via a 30-minute seaplane from the international airport in Male or a 15-minute domestic flight to Dharavandhoo domestic airport in Baa Atoll, followed by a 15-minute speedboat to Milaidhoo Island. The Manta Ray Diving Course starts from US$ 445 per person and guests need to present a valid diving certificate. Snorkelling excursions to Hanifaru Bay start from US$ 195 per person.  Rates at Milaidhoo start from $1,625 per night in a Water Pool Villa on a half board basis, based on two sharing. For more information please visit https://www.milaidhoo.com/
INDIA
EXPERIENCE A MONSOON SAFARI THIS SUMMER WITH SUJÁN SHER BAGH, RANTHAMBHORE NATIONAL PARK, RAJASTHAN
NEW FOR 2022: Newly revitalised SUJÁN Sher Bagh, is open all year round enabling vistors to track the elusive bengal tiger in lesser known zones without the crowds
SUJÁN Sher Bagh is delighted to be opening all year round for this first time in 2022, allowing savvy travellers to take advantage of conducting safaris in the Monsoon this summer. Although officially closed for the summer months, Ranthambhore National Park does keep two buffer zones open – Gate 6 and 10,  which are 30 minutes from the camp and make for a very special safari experience without the crowds. Ranthambhore remains the world's finest place to observe tigers in the wild. With a family connection to Ranthambhore of over 50 years, guests in the know choose SUJÁN Sher Bagh for its expert team of guides and trackers, whose knowledge of the park and wild inhabitants, having worked with the family for generations, is truly unbeatable. SUJÁN Sher Bagh also boasts newly revitalised accommodation and wellness offerings for this year – it's the perfect base to retreat to after a morning drive, with all the creature comforts. Guests will find a brand new library, bar and lounge tent as well as a number of places to dine. A new Royal 'Sher' Suite named after the King of the Jungle himself is ideal for those looking for ultimate privacy and seclusion. The stunning Suite features a double bedroom, a private heated dip pool, a secret outdoor fireplace and wooden deck with an open-air shower and bathtub towards the back of the suite. There is also a new two-bedroom Family 'Machhli' Suite named after the famous matriarch of Ranthambhore, the late Machhli, a tigress whose range included Sher Bagh. The new two bedroom 'Imperial Raj Bagh Suite' is the ultimate getaway. The intimate suite is sheltered by a grove of trees planted by the family over the decades and set within a private walled garden, with a private pool, lounge, fireplace and deck and is perfect for any family looking for a bit of privacy as it is set back from the main guest tents.
HOW: Scott Dunn offers a 9-night India itinerary including a stay at SUJÁN Sher Bagh from £6,349 per person based on two people sharing on an all-inclusive basis and includes return flights from the UK, 4x game drives, private transfers and selected experiences. For more information, please visit www.scottdunn.com or call 020 8682 5080
AFRICA
FOLLOW THE ADVENTURE OF THE MAJESTIC LIONS BEHIND THE NEW 'WILD BABIES' HIT NETFLIX DOCUMENTARY WITH SCOTT DUNN
NEW FOR 2022: Track one of the most famous and largest pride of lions in the MalaMala Game Reserve with the chance of meeting Kaya from 'Wild Babies' before venturing deeper into the region for sightings of ostriches, baboons, tortoises and mountain zebras
Global tour operator, Scott Dunn invites guests to experience one of South Africa's most famous and largest pride of lions in the MalaMala Game Reserve, as seen on the hit Netflix show, 'Wild Babies' – a nature show that examines the early life of animals in the wild. As part of a specially curated itinerary, guests will experience the Kambula Pride, Gowrie male lions and the Nkoveni female leopard before continuing to Cape Town and the scenic Winelands. The adventure starts with the journey to the Greater Kruger National Park to reach the iconic MalaMala Main Camp, strategically positioned between the Kruger and Sabi Sand and offering twice daily game drives. With over two million hectares of pristine wilderness, and numerous species of game and birds, guests can fully immerse themselves in the savannah. Away from the hectic pace of life, this is Africa at its most authentic, home to the 'Big Five' – lions, leopards, elephants, African buffalo and rhinoceros. Families will spend four nights at MalaMala Camp, an oasis in the bush promising a prime game viewing location, which offers guests the chance to witness amongst others, Kaya from 'Wild Babies'; the only female in the four-cub litter of lions as well as her Kambula Pride lion family. Leaving behind the Great Kruger National Park, guests will travel to Cape Town and stay for four nights at one of the country's most iconic luxury hotels, Belmond Mount Nelson, which is situated within stunning landscaped gardens. Other trip highlights include a visit to Cape Peninsula and Simon's Town to find penguins roaming the local beach. After visiting Cape Point, guests will venture deeper into the Table Mountain National Park, home to ostrich, baboons, tortoises and mountain zebra.
HOW: Scott Dunn offers the 'Wild Babies' itinerary from £6,460 per person based on a family of four travelling and includes four nights at MalaMala Camp on a full board basis, four nights at Belmond Mount Nelson on a B&B basis and two nights at Boschendal on a B&B basis. This includes privately guided experiences throughout, twice daily game drives at MalaMala, private transfers and international flights from the UK.  www.scottdunn.com
***
For more information please contact Perowne International:
[email protected] / 020 7078 0295