MATETSI VICTORIA FALLS JOINS EXCLUSIVE LUXURY TRAVEL NETWORK VIRTUOSO®
June 20th
Africa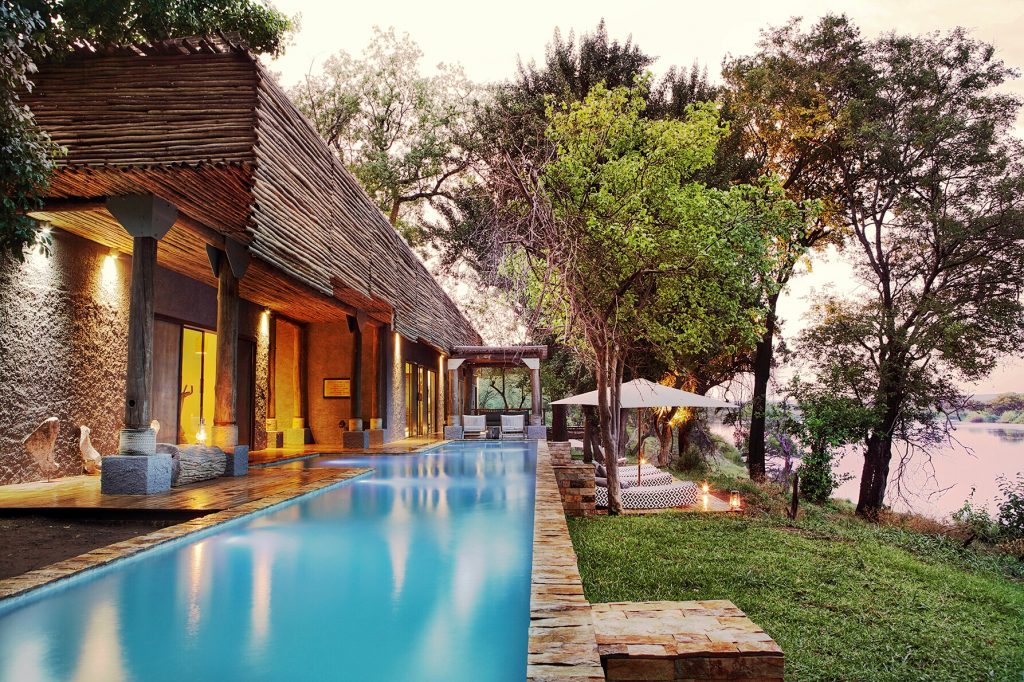 Matetsi Victoria Falls has been accepted into Virtuoso®'s exclusive portfolio of luxury travel partners, comprised of more than 1,800 preferred suppliers in 100 countries. Matetsi Victoria Falls is proud to be one of only three properties representing Zimbabwe which have been invited to join this global travel network. Family-owned and independently run with an expert team at the helm, the attention to detail given to the design, service and food as well the experiences on offer makes this luxury safari lodge an unrivalled experience in Zimbabwe and Southern Africa.
According to Sara Gardiner, the family owner's representative of Matetsi Victoria Falls, inclusion in Virtuoso will open up new sales and marketing opportunities to the network's 20,000 luxury travel advisors and their highly desirable clientele. Virtuoso agencies sell more than (U.S.) $26.4 billion annually, making the network the most significant player in luxury travel.
"Virtuoso's acceptance process is incredibly selective, so becoming a preferred partner is a true honor," said Gardiner. "The reputation Virtuoso member advisors have for outstanding dedication to their clients is a perfect fit with our own bespoke approach to service. Now that we're part of this renowned network, we look forward to offering Virtuoso advisors and their clients special amenities, values and experiences that surpass their expectations."
Matetsi Victoria Falls joins Virtuoso's collection of the finest luxury hotels, resorts, cruise lines, airlines, tour operators and other suppliers worldwide. These partners, which specialize in world-class client service and experiences, secure Virtuoso client's superior offerings, rare opportunities and exceptional value. These prestigious providers are able to market to Virtuoso clients via network vehicles and to Virtuoso agencies through multiple communications channels and events, including Virtuoso Travel Week, luxury travel's largest worldwide gathering. Matetsi Victoria Falls' acceptance into Virtuoso gives it direct relationships with the world's leading leisure travel agencies in North and Latin America, the Caribbean, Europe, Asia-Pacific, Africa and the Middle East.
 About Matetsi Victoria Falls
 Matetsi Victoria Falls, located on the banks of the spectacular Zambezi River within its own 55,000-hectare private wildlife conservation area, is one of Africa's most stylish luxury lodges. The property is unparalleled for its unique river experiences, proximity to Victoria Falls – a UNESCO World Heritage Site and one of the seven natural wonders of the world – world-class cuisine, and incredible wildlife encounters.
John Gardiner and his family have combined their experience in luxury hospitality with their passion for conservation to create an exceptional guest experience that showcases the rich and varied beauty of Zimbabwe, from its people through to its wildlife in this magnificent African wilderness. By bringing in a talented local design team, including a young female architectural designer and artist as well as skilful artisans, the family has ensured that the lodge is authentically Zimbabwean, and gives guests a true sense of place, while providing ultimate comfort.
During their stay guests are looked after by an expert hospitality team, with their own personal butler taking care of their every need, and a knowledgeable ranger guide taking them out into the private reserve for activities, such a game drives, boat cruises, canoeing and walking safaris.
The lodge also has a superb guest leisure area with a 20m lap pool, gym, spa and a unique wine cellar. Virtuoso guests have a US$180 credit toward spa treatments and/or the Owner's Collection Wines, some of the most interesting and iconic wines of Southern Africa.
Whether staying in the River Lodge Suites or the River House private villa, Virtuoso guests also enjoy early check in/late check out subject to availability.
For more information about Matetsi Victoria Falls, email [email protected] or visit matetsivictoriafalls.com/.
About Virtuoso
Virtuoso® is the leading international travel agency network specializing in luxury and experiential travel. This by-invitation-only organization comprises over 1,000 travel agency partners with 20,000 elite travel advisors in 50 countries throughout North America, Latin America, the Caribbean, Europe, Asia-Pacific, Africa and the Middle East. Drawing upon its preferred relationships with over 1,800 of the world's best hotels and resorts, cruise lines, airlines, tour companies and premier destinations, the network provides its upscale clientele with exclusive amenities, rare experiences and privileged access. More than (U.S.) $26.4 billion in annual travel sales makes Virtuoso a powerhouse in the luxury travel industry. For more information, visit www.virtuoso.com.