WHY LIMOGES IS EUROPE'S HOTTEST DESTINATION FOR ART & CERAMICS LOVERS
June 10th
Limoges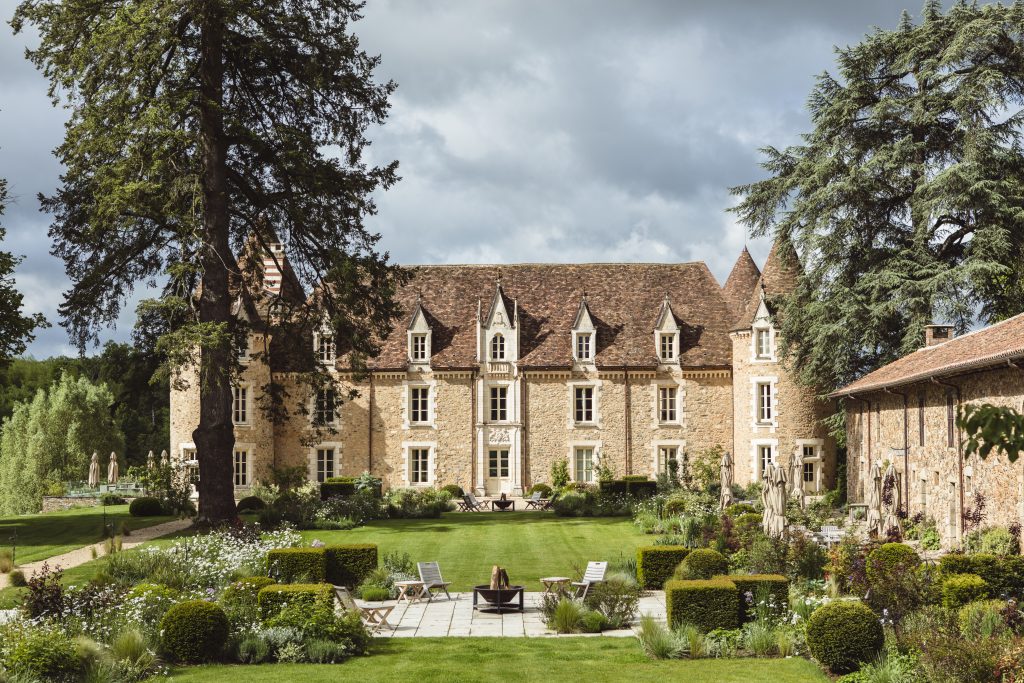 This summer, art enthusiasts can discover two brand new exhibitions within 40 minutes of each other – in Limoges, word capital of porcelain and in Massignac, one of the most beautiful and unknown regions of rural France.
Bernardaud in Limoges, world leader of porcelain since 1863 and the world's largest maker and exporter, will be unveiling a unique exhibition 'Ceramiques Gourmandes' on 21st June, which will run until 28th March 2020. The exhibition examines the human relationship with food (guilty, sensual, problematic) and features 14 international artists with a taste for ceramic. The contemporary ceramic works showcase artists seldom exhibited in France and demonstrates the great vitality of ceramics on the international art scene, especially porcelain, one of the most interesting artistic mediums around today. Artists exhibited include the likes of Jae Yong Kim, renowned for her animal sculptures, Japanese jewellery designer Kaori Kurihara, American contemporary artist Jessica Stoller and British Ceramic artist Susan Nemeth.
Visitors can opt to stay at Domaine des Etangs, Massignac, just 40 minutes' drive from Limoges. The spectacular hotel is a converted private home made up of an 11th century château and six farmhouse cottages, set in over 1,000 hectares of protected nature-filled countryside. The Domaine is an art destination in its own right thanks to the owners private collection that can be subtly stumbled upon in and around the estate. Original artwork including works by the likes of Matisse and Picasso adorn the suites and the château is surrounded by landscaped gardens and lakes, filled with art installations and sculptures including those by Richard Long and Irina Rasquinet. The hotel is also home to a spectacular exhibition space 'La Laiterie', housed in a former dairy barn, which regularly hosts art exhibitions.
On 24th May, Domaine des Etangs launched 'La Lumière des Mondes' (The Light of the World) has been curated by Hervé Mikaeloff, advisor and curator for Louis Vuitton, and Ingrid Pux alongside owner of the Domaine, Garance Primat. La Lumière des Mondes features a varied selection of 30 pieces by 25 international artists from across the creative spectrum and includes sculptures and drawings by the likes of Louise Bourgeois, best known for her large-scale sculptures, and Annette Messager, renowned for her work on the French Pavillion. Additionally, works by Turner Prize Winner Anish Kapoor, Angel of the North sculptor Antony Gormley and contemporary American artist Sam Falls explore alchemy, humans and the earth and celebrates the plant and mineral world.
Domaine des Etangs spans 2,500 acres and is home to an 11th century château with seven suites and six farmhouse cottages ranging from one to five bedrooms, a Michelin stargourmet restaurant, vegetable garden, Gallo-Roman baths, two swimming pools, a floating tennis court and Moulin des Etangs spa located in a converted water mill.
HOW: 'Ceramiques Gourmandes' at Bernardaud, Limoges, is taking place between 21 June 2019 – 28 March 2020 and tickets are priced at 6 EUR per person. 'La Lumière des Mondes' at Domaine des Etangs is open now and running Wednesdays – Sundays until 15 December 2019 and is free of charge upon reservation, guided tours are priced at 5 EUR per person upon reservation. Rates at Domaine des Etangs start from 400 EUR (approx. £350) per night on a B&B basis.  www.domainedesetangs.com
Guests can fly direct from London to Limoges International Airport (flight time 1h35m) year round with Ryanair from £32 return and with British Airways from June – September from £60 return.