LE BRISTOL PARIS AND SPORTY & RICH COLLABORATE ON EXCLUSIVE CAPSULE COLLECTION
October 11th
LONDON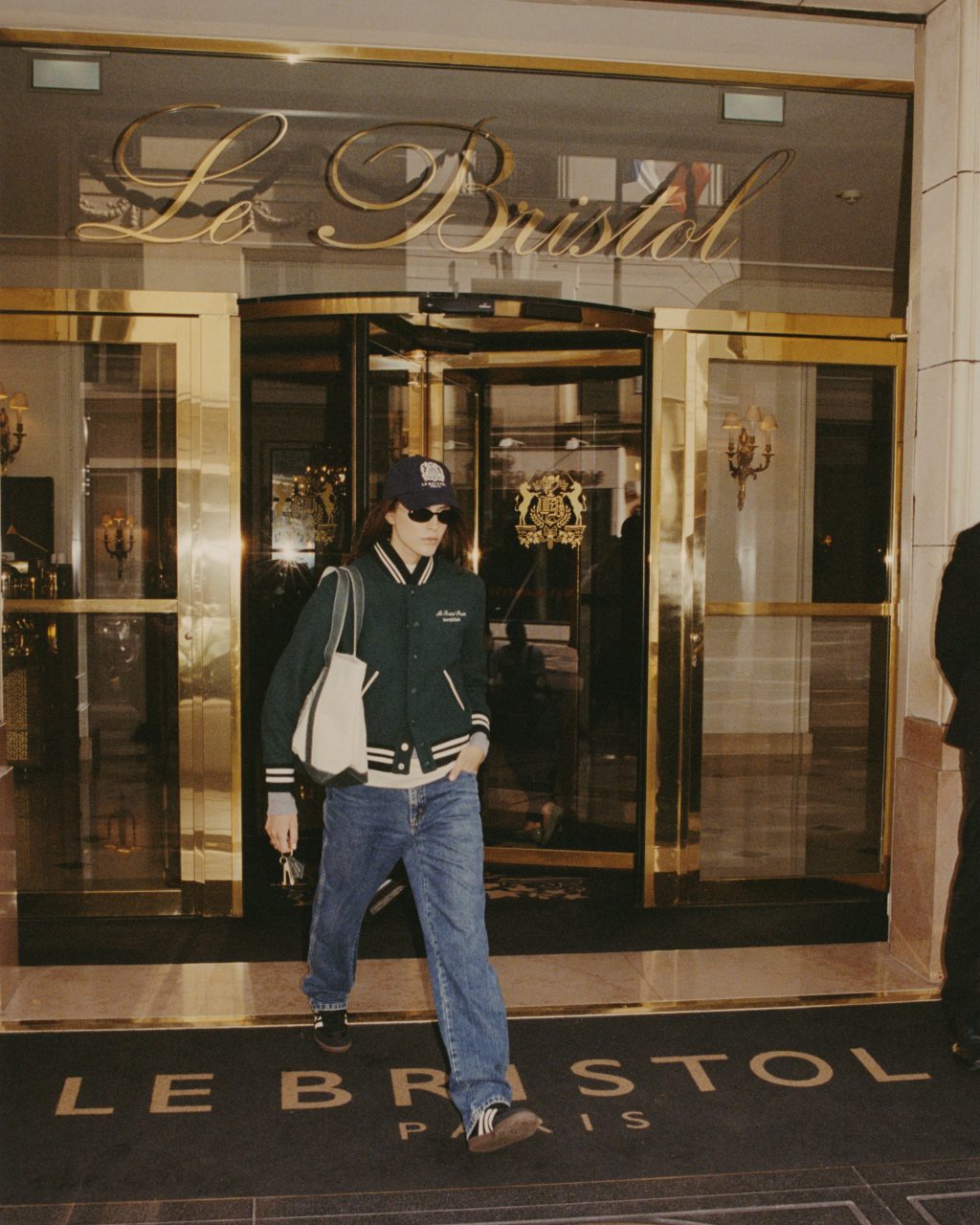 Le Bristol Paris is pleased to present a fusion of heritage and contemporary style through a collaboration with California leisurewear brand, Sporty & Rich, to launch a co-branded capsule collection featuring ready-to-wear travel attire and accessories. Conceived to encompass the modern jet-setter's essentials, the collection embodies Le Bristol's refined elegance and the relaxed, yet sophisticated, aesthetic of Emily Oberg's breakthrough brand, Sporty & Rich.
"I fell in love with Hotel Le Bristol while visiting Paris for work. It has a special feeling of history and elegance that you can't help but noticing as soon as you walk through the door. The decor, staff and service each embody the true essence of luxury and to us, the very meaning of Sporty & Rich. We are honored to team up with a brand as established and recognised as Le Bristol. In designing the collection, I wanted to create pieces that spoke to the hotel's history." — Emily Oberg, founder of Sporty & Rich
A casual-chic vibe runs through the capsule collection, offering everything from sumptuous cashmere ensembles and stylish, cosy pyjama sets to ultra-comfortable sweatshirts, T-shirts and sweatpants embellished with the brands' distinctive logos. To complement the timeless apparel, an array of caps, a keychain, a tote bag and socks create coordinated styling possibilities. Crafted from premium, natural materials, each piece showcases a subtle colour palette of neutrals that further underscores the collection's understated, elegant mood.
"An inaugural moment for Le Bristol Paris, this collaborative collection alongside the esteemed sportswear and wellness brand, Sporty & Rich, curates a wardrobe that resonates with the comfort and elegance of both houses, offering discerning travellers a new way to express themselves." — Luca Allegri, Managing Director, Le Bristol Paris
Marking its debut during Paris Fashion Week, the collection will be available online at SportyandRich.com and in an exclusive pop-up at Le Bristol Paris Boutique offering style seekers the the chance to experience, try on and shop the capsule collection in person.
Collection Le Bristol Paris x Sporty & Rich
Launching September 27th, Le Bristol Paris x Sporty & Rich will be available at www.sportyandrich.com and at Le Bristol Paris' Boutique, open every week Tuesday to Thursday from 10am – 8pm and Friday to Monday from 11am – 7pm.