KRISTIANIA LECH GOES BACK TO THE 70s WITH A CULTURAL SUMMER POP-UP
A true immersion in the art and culture of Austria, set in Lech with views across the mountains. All proceeds from the summer pop-up will support local artists, producers and the Kristiania team.
June 22nd
AUSTRIA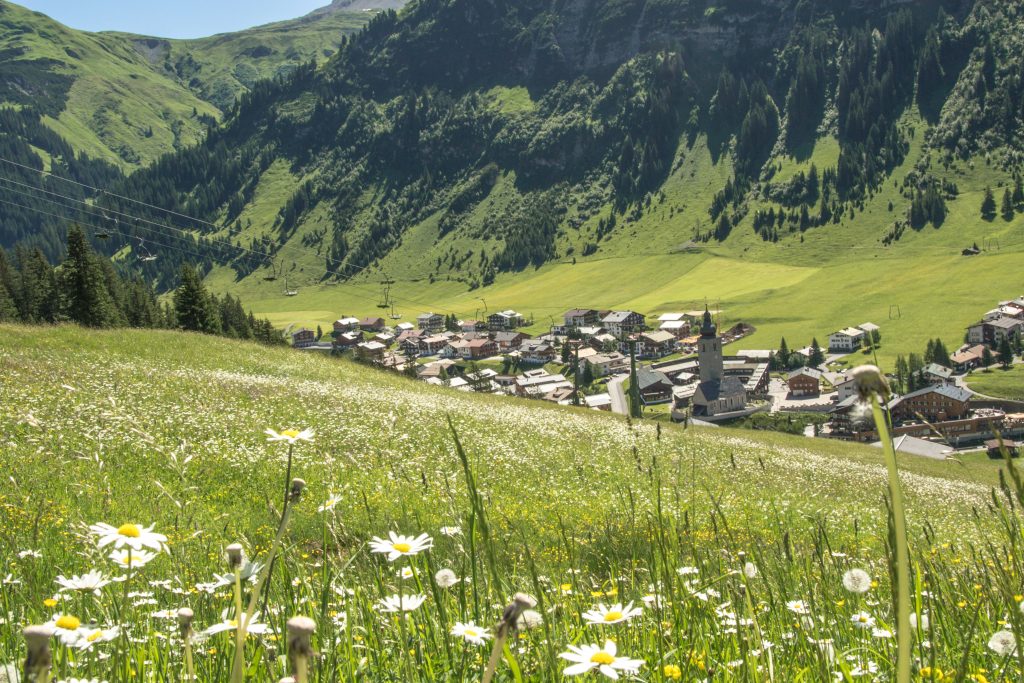 This summer, escape to the mountains and experience a completely unique art focused pop up at Hotel Kristiania in Lech, Austria. For the first time since 1970, the family-owned boutique hotel will be opening every weekend throughout the summer season from 9th July, hosting a small number of guests at a very special cultural pop-up.Six suites will be available to book from Thursday – Sunday giving guests access to an immersive programme of Austrian art and culture. A revolving art gallery, in collaboration with Sturm Schober, will be on display within the hotel with artwork from local artists including Austrian Postwar & Contemporary artist, Norbert Fleischmann; contemporary artist Wolfram Ullrich and the the four-man group, Gelatin, to name just a few. A collection of extraordinary installations will also be featured otuside. In addition to having the opportunity to meet and converse with the artists, guests will also have the chance to take part in a number of workshops such as porcelain painting hosted by the word-famous Augarten and masterclasses in how to make vegan organic candles by the team behind bemysoap. Classical music aficionados will love the programme of matinee performances by a musician from the Freiburg Barock Orchestra and a member of the ensemble recherche. When it comes to dining, guests will be introduced to local producers who will provide delicious local food and wine throughout the weekends. When not hiking and biking through the mountains, picnicking in the meadows and exploring Lech, guests can sip on clasic cocktails while soaking up the atmosphere at Othmar's cocktail lounge. Following a delicious dinner at Trude's, the outdoor mountain bistro, serving a small yet thoughtful menu of Austrian favourites, retire to one of the sun loungers to relax and unwind and watch old time favourite films underneath the night sky.
HOW: Rates from €520 (currently approx. £466) per night per room on an all-inclusive basis including breakfast, hikers' picnic, afternoon tea, dinners and entertainment. www.kristianiapopup.at