KNAI BANG CHATT IN KEP, CAMBODIA LAUNCHES 'ROYAL TRAIN EXPERIENCE'
New for 2018, Knai Bang Chatt in Kep - the most charming boutique retreat on Cambodia's south coast - has launched a 'Royal Train Experience' in collaboration with Royal Cambodian Railways, so travellers can now explore this enchanting region by rail for the first time in over a decade.
March 23rd
CAMBODIA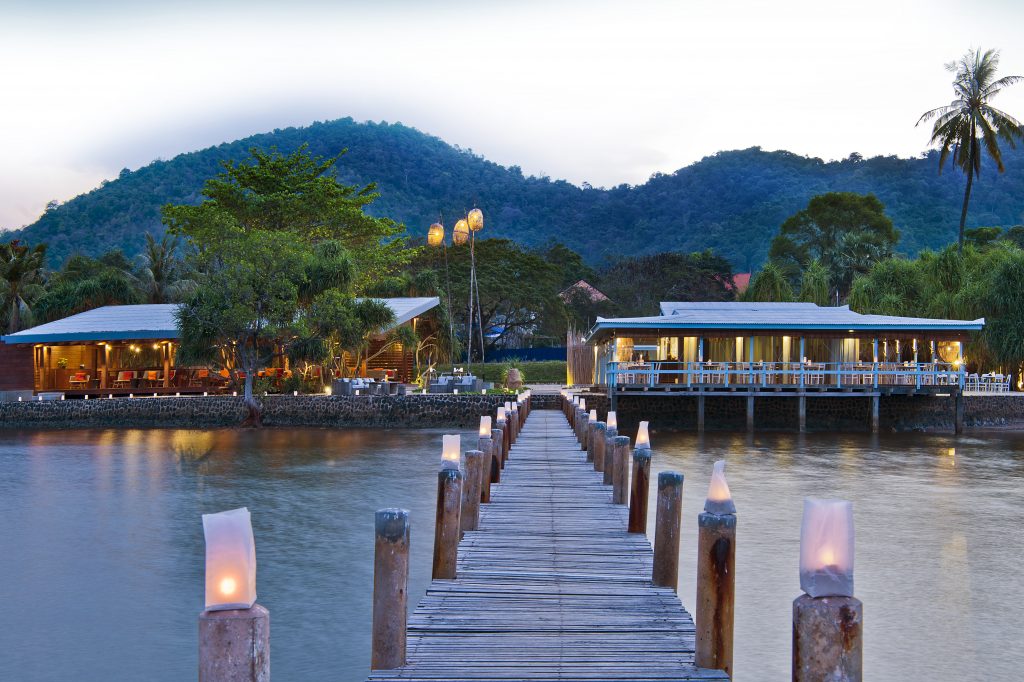 Royal Cambodian Railways has re-instated a passenger train service after 14 years, transporting travellers from the bustling capital of Phnom Penh to rural and tranquil Kampot. Bookable via Knai Bang Chatt, the Royal Train Experience includes two nights accommodation in a spacious Garden View room at the hotel, transfers from anywhere in Phnom Penh to the train station and from Kampot train station to the hotel.  A delicious picnic lunch including wine is provided to enjoy on the train, and a welcome beverage upon arrival into Kampot.  The classic train journey departs from the recently restored Grand old Phnom Penh train station – an iconic part of colonial architecture built in 1931.  The train is popular with both tourists and locals alike, making for a truly authentic Cambodian experience.  The train pulls out from the station and snakes slowly through shanty housing built along the line.  As  travellers get further away from the city, the juxtaposition of the new buildings against the old highlights the impressive developments happening in the city. The journey then cruises through fields of brightly coloured lotus flowers floating on ponds and extensive rice fields lined by sugar palm trees.  A short stop allows time to purchase local delicacies from street vendors, such as freshly cut sweet pineapple and savoury dried river fish.  As the train travels deeper into rural Cambodia, limestone mountains start to rise and there is an abundance of wildlife.  After 5 – 6 hours, the train will pull into Kampot where the voyage ends.  The colonial town of Kampot is located along the Praek Tuek Chhu river and only one hour away from Kep.  It retains a certain charm and character that has a laidback, bohemian feel.  Travellers are taken by the enchanting streets, where some of the best and last remaining unspoilt colonial architecture in the country remains.  Once disembarked and sufficiently explored, guests will be privately transferred to Knai Bang Chatt – a chic modernist boutique hotel in nearby Kep sur Mer, and one of the last remaining hidden unspoilt gems on Cambodia's South coast.  Once the premier coastal retreat for the wealthy elite in the 1960s, Kep offers visitors a picturesque, peaceful holiday experience.  Boutique retreat Knai Bang Chatt is the perfect base from which to explore the undiscovered coastal town, and discover the 'real Cambodia' of today through authentic cultural, coastal and rural destination experiences in Kep National Park and the surrounding region.  Guests who just want to take it slowly however, can treat themselves to traditional Khmer treatments at the spa, while yoga and meditation is also available upon request.
HOW: The Royal Train Experience package at Knai Bang Chatt starts from $400 per person and includes: pick up from hotel / location in Phnom Penh, one way train ticket, two nights accommodation in a Garden View room at Knai Bang Chatt, return transfer to Phnom Penh, train picnic including wine, transfer from Kampot station to Knai Bang Chatt, welcome beverage and cold towel upon arrival.  www.knaibangchatt.com