THE KENSINGTON LAUNCHES 'ROYAL INSPIRED MASTERCLASSES' TO CELEBRATE THE ROYAL WEDDING
In order to celebrate the upcoming nuptials between Prince Harry and Meghan Markle on 19th May, The Kensington has announced a series of Royal Inspired Masterclasses in the lead up to the big day.
April 20th
London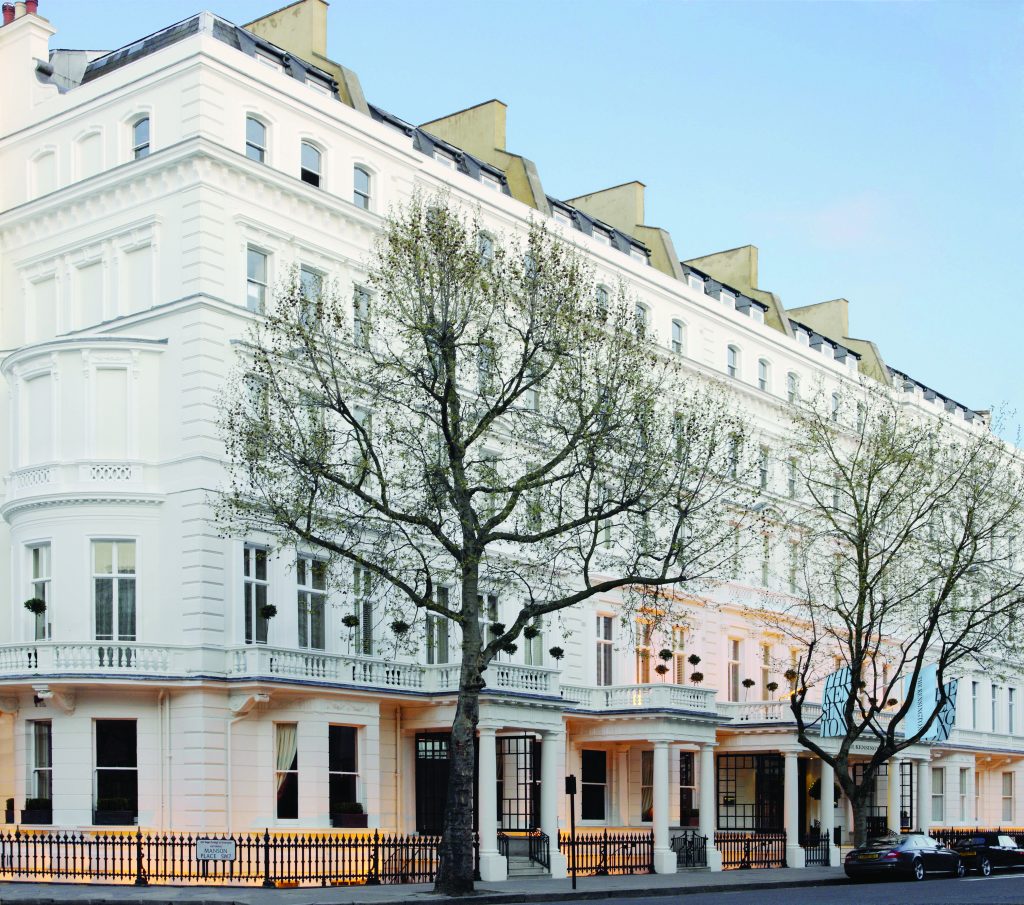 Thanks to its prime location in the Royal Borough of Kensington and Chelsea, just a stone's throw away from Kensington Palace, The Kensington is the perfect place to kick off the royal revelries. Each of the three masterclasses have been inspired by Meghan, designed to prepare 'for life in the Palace' – featuring fun, interactive evening activities for hotel guests and the public alike. Led by hand-picked experts in their fields, each Masterclass will be accompanied by bubbly and delicious canapes, created by the hotel's renowned restaurant, Town House. Following the successful 'Furnish Your Palace' masterclass with Rockett St George & Saint Floral the next two masterclasses are –
This masterclass has been designed to teach guests everything from crafting the perfect dinner party menu to dressing a table which is bound to impress even HRH. Dani Tucker, Founder of The Social Kitchen is an author, chef, supper club host and expert on creating beautiful and inspiring dinner parties – perfect for any royal get-together. During the session, participants will learn how to set the perfect dinner table, personalise their own table setting as well as teach participants how to keep their cool throughout the planning process and share some of her most successful recipes to enable them to host their own 'Instagram Worthy Supper Club'. We all know that Harry popped the question whilst they were roasting a chicken, so guests will go home with Dani's famous roast chicken recipe so they can recreate the moment at home.
'Write Like A Royal' – Calligraphy masterclass with Suzie Dicker, Founder of A L'Aise
Calligraphy is a skill Meghan perfected long before she met Harry and she used it to pay her way through university. The 'Write Like a Royal' masterclass with expert calligrapher and founder of bespoke stationary brand A L'Aise, Suzie Dicker, will teach participants how to pen perfectly. Suzie aims to bring each pupil's individual style and personality into the writing and guests will go home with their own calligraphy guide book, Royal Wedding inspiration sheet, calligraphy pen and pot of ink so they can continue to practice at home. 
HOW: The Royal Masterclasses at The Kensington will take place on select dates in April and May running from 7pm – 8:30pm and prices start from £35.00 per person. Guests can book via Eventbrite:
'The Hostest with the Mostess' – link here
'Write like a Royal' – link here