Introducing Passalacqua, Lake Como – Opening June 2022
November 16th
ITALY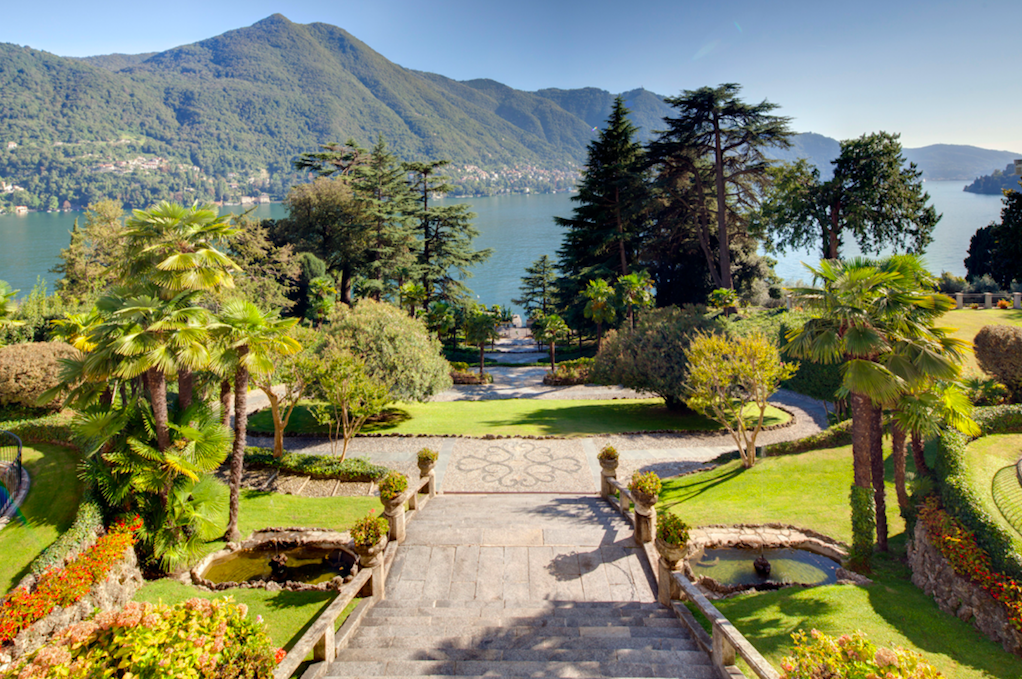 Chapter One

This is the story about an extraordinary villa on the edge of Lake Como, standing above the village of Moltrasio, leading all the way down to the lake's shore. This historic mansion has played host to some of the world's most brilliant minds in music, literature, art and politics from Napoleon Bonaparte to Bellini to Winston Churchill.
Built on land originally owned by Pope Innocent XI, Villa Passalacqua was constructed in the 18th Century by Count Andrea Lucini Passalacqua, who worked with architect Felice Soave and designer Giocondo Albertolli to bring his vision of making one of the largest and most spectacular villas on Lake Como come to life.
In the years that followed, the villa became a gathering place for some of Italy's most prominent figures. Vincenzo Bellini made Villa Passalacqua his home in 1829, composing two of his most famous operas, Norma and Sonnambula.
Chapter Two
Nowadays Passalacqua has become the latest passion project for one of Italy's most well-known hotelier families – Paolo, Antonella and Valentina De Santis.  Sister property to the lake's Grand Hotel Tremezzo – one of the world's most iconic hotels – it will offer total privacy and magnificence as it opens its doors to guests in June 2022.
Their vision is that the soul of Passalacqua will be filled with the unique Italian timeless charm of 'vivere Italiano'; where guests will savour the art of the real 'villeggiatura' bringing back to life new but authentic memories.
This family, rooted to Lake Como for generations, is bringing this mansion and its secular park back to life with love, respect and thoughtfulness recreating the vintage spirit of Passalacqua in all of its being. They are guardians of this extraordinary property, sharing its beauty with a new 21st century audience.
Every single aspect is hand chosen and designed; no suite is the same; frescos have been meticulously restored and secret bars created. It's committed to its heritage but focused on the future. This will be a place of hidden tunnels, centuries old beamed suites in forgotten stables, glass houses with ancient fruit trees, epic cascading garden views of the shimmering lake and stories…. Oh the stories!
The majestic terraced gardens which overlook Lake Como are simply extraordinary with private hideaways and enchanting fountains. They are full of centuries old trees considered some of the most historic, beautiful and well-maintained in all of Italy.
The 24 suites will be set within the main historic villa, the Pus Palaz ancient stables and Casa al Lago located right on the lake and include the largest suite on Lake Como with a double height balustraded music room where Bellini used to play his piano. The bathrooms are extraordinary with sheets of marble personally chosen one by one from caves in Verona; from the Breccia Pontificia also used in The Vatican to the Quatre Saisons that looks more like art than stone.
There will be a romantic rose garden, a vegetable garden and an antique orchard, stunning swimming pool and lakeside tennis court plus of course a private dock on the lake with hotel vintage boats to sail the lake waters in style. There will be an open air gym in the olive grove, spa treatments in the fruit garden, yoga offered every morning at sunrise and a cinema under the stars. Relaxed dining spaces will be in formal gardens offering less is more approach to Italian home cooked dishes.
This is a place of wonder created from the heart, by a family that has an ambition to give life to a new Lake Como icon that honours the past but is relevant for the centuries ahead.