INTRODUCING HOTEL ESENCIA – CHÂTEAU DE CURZAY – FRANCE, 2022
November 2nd
France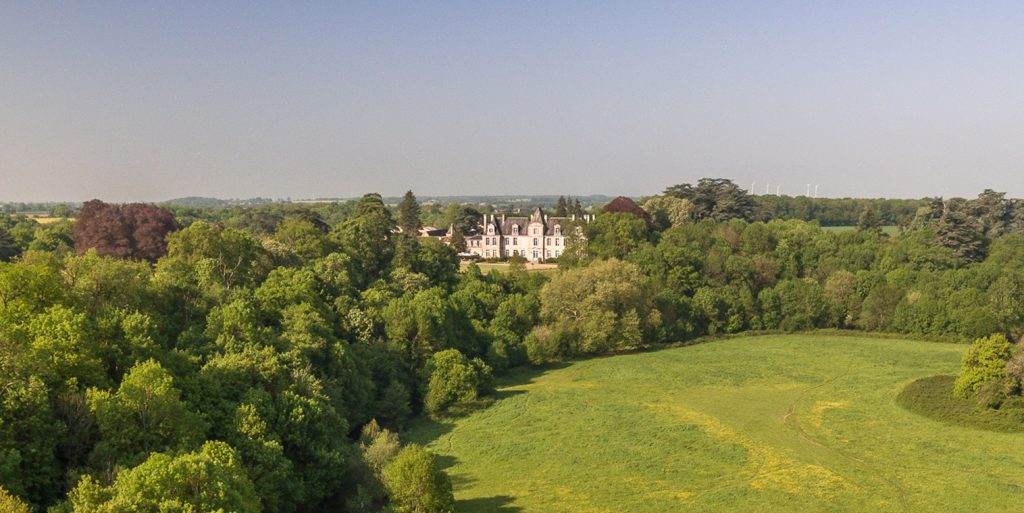 From the visionary behind Mexico's much-loved Hotel Esencia, Hotel Esencia – Château de Curzay is Kevin Wendle's first foray into Europe, taking his inimitable style across the Atlantic to create a destination hotel with a difference. Following a decade-long search for the perfect property, Hotel Esencia – Château de Curzay will be brought back to life under a new vision for the future, capturing the spirit, essence and energy for which the Hotel Esencia brand is renowned, while paying respect to the property's history dating back 500 years. 
The region formerly known as Poitou-Charentes, where the Château is located, is the gateway to so many of France's most beautiful sites, from Cognac to the Loire to Limoges; La Rochelle and the Île de Ré; as well as Paris and Bordeaux – all within two hours via train or car.
The reimagination of the 18th century Hotel Esencia – Château de Curzay is deeply rooted in Kevin's love for France, having owned homes in Paris and St Tropez. Taking time and patience to discover a unique gem with enormous potential, the Château encapsulates laid-back luxury and captivating charm in the most spectacular of settings. Surrounded by 120 hectares of rolling countryside, forests and fields close to the Pays-de-la-Loire region with the River Vonne running through the grounds, the Château built in the French Baroque style sits at the heart of the estate and is known as 'Le Petit Versailles in Poitou' for its majestic beauty.
The vision for Hotel Esencia – Château de Curzay is to create a world-class destination hotel with a unique personality and a strong sense of place. Under Kevin's artful eye, the property is currently being lovingly restored to its former glory with a top-to-toe transformation taking place behind the Château's white-washed shutters. With Hotel Esencia renowned worldwide as a leading design and art hotel, the Château is set to follow its lead, taking inspiration from the property's rich history and character with fresh, modern ideas that blend local artisanship with international influences.
An immersive ethos will allow guests to feel at home and embrace their glorious surrounds. An organic farm, innovative health and wellness concept, equestrian centre, impressive art collection, secret gardens, as well as walking and cycling paths are all being developed as part of this exciting opening.
Hotel Esencia – Château de Curzay – Kevin Wendle's new home – is due to open to guests in 2022, with further details to be revealed soon…