INTRODUCING CHEM CHEM & LEGENDARY EXPEDITIONS
We are delighted to announce that we have been appointed as Sales & Marketing representatives in the UK and Europe for Chem Chem and Legendary Expeditions, Tanzania.
February 11th
TANZANIA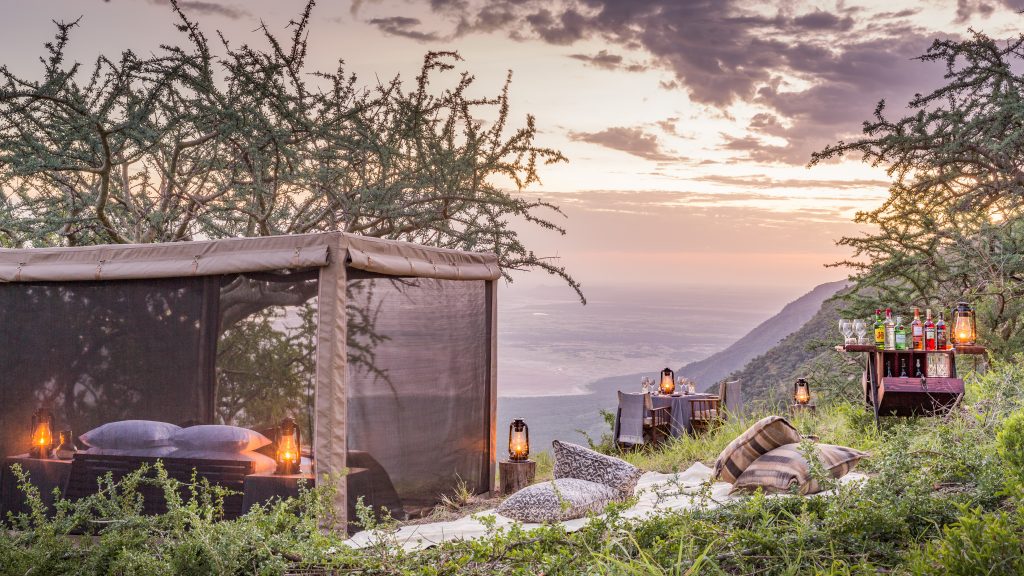 Combining the slow safari concept championed at Chem Chem with the unparalleled access to untamed Africa provided by Legendary Expeditions, this unique partnerships encapsulates the ideal Tanzanian circuit.  Wonderfully authentic, Chem Chem's three properties are a wildlife lover's dream. Sitting within an elephant migration corridor on the shores of Lake Manyara, they offer thousands of hectares of land to explore. Legendary's two lodges and one permanent tented camp offer superb service and accommodation while its two seasonal migrational camps move throughout the Serengeti allowing guests to follow the great migration and experience this awe-inspiring natural spectacle in every season.
Chem Chem Lodge, and its sister camps, Little Chem Chem and Forest Chem Chem, are located on 20,000 hectares of vital conservation land between Tarangire National Park and Lake Manyara. Here, guests are encouraged to slow down, relax, spend time with the local community and move beyond the confines of a safari vehicle, instead enjoying walking safaris and birding trips, getting up close and personal with some of the area's big (and smaller) game. Just eight tented suites, each with lake views and beautifully styled interiors reminiscent of old-world safaris, await at Chem Chem Lodge. Little Chem Chem offers a further six luxury vintage tents while Forest Chem Chem is exclusively reserved for private safari experiences for families and small groups.
With access to 300,000 hectares of vast wilderness, Legendary Expeditions brings new levels of exploration to Tanzania's safari set. Legendary Lodge is set on a tranquil coffee plantation on the outskirts of Arusha, an elegant base either pre- or post-safari. Mwiba Lodge, perched on huge boulders above the wildlife-rich Arugusinyai River, offers just ten suites, along with superb facilities including a rejuvenating spa, well-equipped gym, pool and jacuzzi. Perfect for exclusive use, Mila Tented Camp provides a more intimate experience for only 14 guests while the migrational camps each offer front row seats to the ever-shifting migration, one of the last great wildlife migrations on Earth. All three camps ensure unscripted adventure and total immersion in the Tanzanian bush.
This connected adventure through Northern Tanzania offers an extraordinary range of unique and genuine experiences, celebrating conservation, privacy and freedom. Discover the African skies on Legendary's heli-safari, which soars above the flamingo-filled Lake Natron and past the Ngorongoro and Embakai craters. Back on the ground, run with the Maasai or contribute to conservation efforts at Chem Chem – one of the last sanctuaries for big tuskers in Africa. Spend time with the Datoga and Hadzabe tribes, or head into the bush for a night's fly camping under the stars. Last but not least, there's the migration, the ultimate bucket-list highlight.