Introducing Castello di Vicarello, Tuscany & Vico Milano
We are delighted to announce that we have been appointed to represent the PR in the UK and Europe for Castello di Vicarello in Tuscany and to launch Vico Milano, opening in March 2021. Under the ownership of the Italian Baccheschi-Berti family, these two ultra-boutique properties were hand-picked for their sought-after locations and sense of place and have been lovingly restored and reimagined through the family's artful vision.
December 1st
ITALY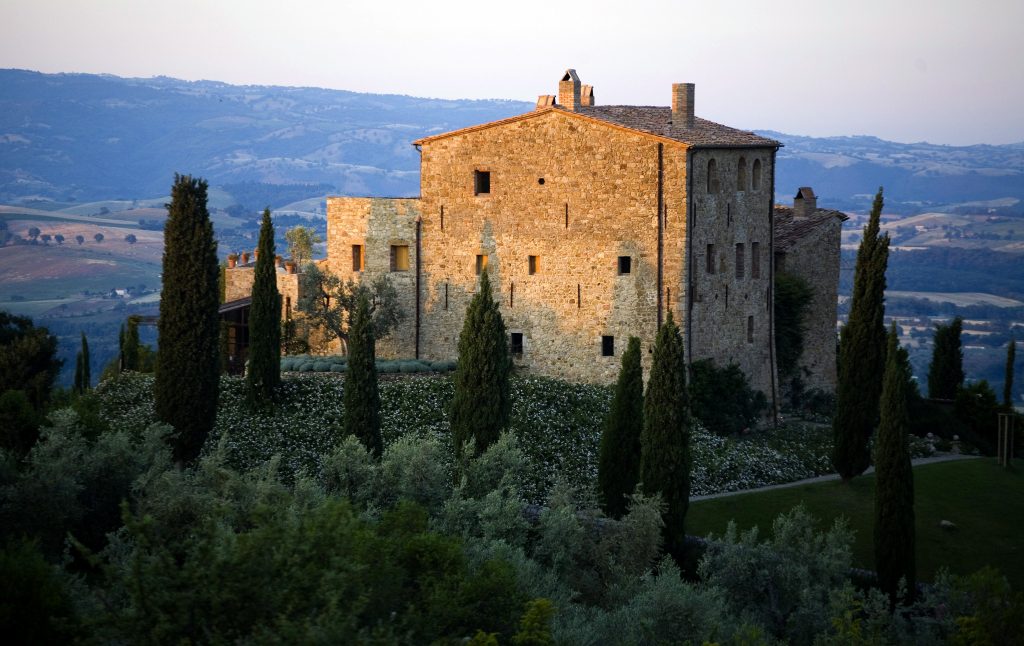 Having first set eyes on Castello di Vicarello, then a dilapidated 12th Century Castle, in the 1980's whilst searching for a countryside retreat in the Maremma region of Tuscany, Carlo and Aurora Baccheschi-Berti saw its potential and set about transforming the estate to its former glory. Drawing on their design and textile expertise from running a business importing antique Balinese furniture to Italy, and Aurora's background as a fashion designer, the tastemakers gradually turned the semi-derelict ruins into the extraordinary estate that stands today, comprising nine individually designed suites, two outdoor swimming pools, an authentic Italian restaurant and an award-winning vineyard and olive oil production. The initial restoration of the castle took over 12 years to complete and the evolution continues to this day under the vision of Carlo and Aurora's three sons, Neri, Brando and Corso, who are carrying their parents' vision forward. The next generation of the Baccheschi-Berti family plan to bring the number of unique suites to 15 in total, as well as building on wedding business by restoring an 11th century Church on the estate and continuing to strengthen the success of the wine and olive oil production. The award-winning organic wine, founded by Carlo, is blended using a unique high-density method, from grapes grown on the estate. Now under Brando's direction, Castello di Vicarello wine is going from strength to strength and will soon be available in the UK.
The Baccheschi-Berti family vision will be expanding across Italy in March 2021 with the launch of Vico Milano, a seven-bedroom guesthouse in the country's most design and fashion-forward city, Milan. The family's connection with Milan is deep-rooted, having lived and worked there for many years, the site of Vico Milano was previously Aurora's showroom from her days as a fashion designer for her brand Bungai, prior to which it was a factory designing and producing legendary Legnano racing bikes. Positioned in one of the city's most sought-after locations, Corso Genova 11, the boutique property is just a short walk to the Duomo and the fashionable district of Via Tortona, home to designer showrooms and a Milan Fashion Week hotspot. Drawing inspiration from the building's history and the family's strong design background, the project is being led by Neri Baccheschi-Berti with a modern Moroccan influence. The concept of Vico Milano centres around being a stylish home-from-home; a place to work, meet and relax, so social spaces are a focus. Stand-out features will include a beautiful green marble bar for cocktails and small bites and there will be a Library and Sitting Room for guests and locals alike to mingle.
HOW: Prices at Castello di Vicarello start from 575 euros and prices at Vico Milano will start from approx. 280 euros; both per suite per night and inclusive of breakfast. Further details on Vico Milan will be announced soon.