FLORIDA'S MOST ICONIC RESORT, THE BOCA RATON LAUNCHES BRAND-NEW PARTNERSHIP WITH ASTON MARTIN
July 24th
USA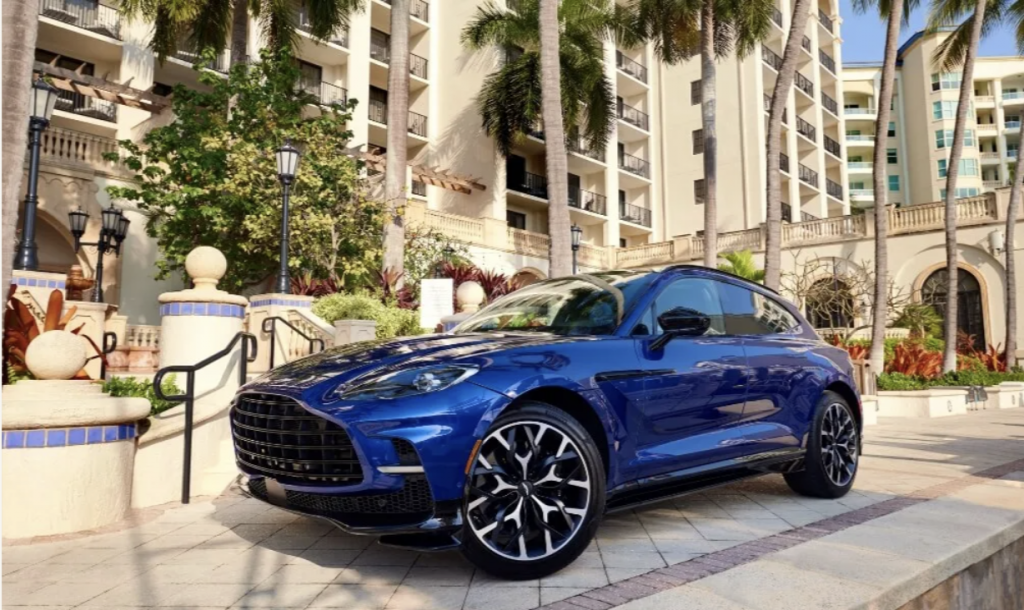 his month, Florida's most iconic resort, The Boca Raton announces brand-new partnership with world-renowned British car brand, Aston Martin, inviting guests to an exclusive driving experience behind the wheel of the new DBX707, now the world's fastest and most powerful SUV.
Exclusive to guests staying at the newly redesigned Yacht Club – the resort's recently redesigned only adults-only hotel – motor-sports enthusiasts can opt for a morning or afternoon drive to explore the scenic coastal byway at a route of their choosing. Pass through picturesque beach towns, soak up oceanfront vistas on the journey down to Miami and beyond, or head north to explore the glistening Palm Beach.
"We set out to differentiate each of our five hotels through distinct tailored programs that resonate with guests' lifestyles. For Yacht Club's discerning guests, an experience with Aston Martin is the ideal match," Daniel A. Hostettler, President & CEO of The Boca Raton. "Our brands are complementary, each with a long legacy. Aston Martin sports cars are regarded as a British cultural icon, while The Boca Raton is celebrated as one of the most storied luxury resorts and private clubs in the U.S."
Aston Martin's multi-award winning DBX707 heralds a new definition of performance and driving pleasure, without compromising on elegant design and luxurious craft. At the pinnacle of SUV performance, DBX707 features a 4.0-litre V8 outputting 707PS (697HP) with 0-60mph acceleration of 3.1 seconds, making it the fastest SUV in the luxury segment, along with a comprehensive suite of engine, transmission, suspension, and brake upgrades.
Following a recent resort $200million transformation that completed in November 2022, The Boca Raton's Yacht Club is located on a yacht-lined promenade where the lush terrace provides a scenic outdoor enclave with spectacular waterfront views throughout the day.  Catering to those looking to escape to a harborside paradise, each of the hotel's 112 luxury suites offer an elegant atmosphere complete with sweeping views of Lake Boca, a curated concierge service, as well as personalised butlers to help prepare every memorable detail. Exclusive amenities for Yacht Club guests also include access to the 50,000 sq ft Forbes Five-Star Spa Palmera, as well as fine dining at Flybridge, an new all-international culinary concept.
HOW: Accommodation at The Boca Raton Yacht Club starts from approx. £700 per night, per room. Fore more information, please visit www.thebocaraton.com/suites-rooms/yacht-club