EXPLORING XIGERA SAFARI LODGE & MATETSI VICTORIA FALLS IN AFRICA
June 20th
AFRICA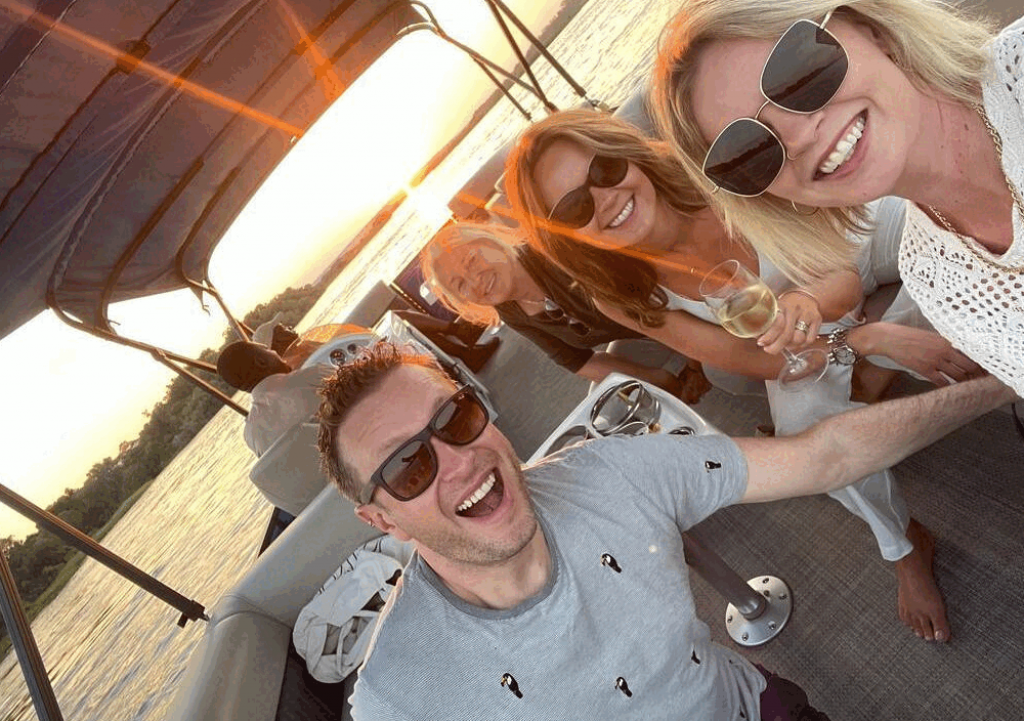 Our Senior Account Director, Nick Wilson, recently hosted a group at Xigera Safari Lodge in Botswana and Matetsi Victoria Falls in Zimbabwe. This extraordinary experience was a combined trip, created to show the best of both of these properties and how when fused together, they can make for the perfect itinerary. Read on to discover his favourite moments and what makes these properties stand out.
What made you combine these as a trip?
Africa is such a large continent that it is often hard to include key highlights in one key trip but Xigera and Matetsi make a perfect and easy combination. Both properties offer a completely different experience and work closely with one another to make sure all the transfers in-between work like clockwork. We did a morning game drive at Xigera and arrived at Matetsi in time for lunch on the river – when time is precious for most people these days, it is vital to maximise the experiences you can do.
What makes Botswana unique?
Its unique geography – it's home to the Okavango Delta (the largest inland delta in the world) and Xigera sits on the edge of the Moremi Game Reserve overlooking the floodplains so it means you can not only do game drives on traditional vehicles, you can take to the water on mokoro's as well to give you a unique perspective and a different way of seeing the wildlife.
What is the food like on safari? 
It's often a misconception that food on safari will be basic but nothing could be further from the truth. Properties like Xigera and Matetsi can cater for any dietary requirement and offer delicious yet healthy options for all meals. They all come with an African flair of course and you will be spoilt for choice. I often say you don't need a detailed itinerary for when you are on safari – 'its eat, sleep, safari, repeat!'
What was your standout moment from each property?
At Xigera it was seeing a leopard on our first game drive just as the sun was setting, it was so special. The light was just perfect and there was an electricity in the air. She came so close to our vehicle, we all held our breath for about 10 seconds – a memory that will stick with me for a long time. At Matetsi it has to be the first sunset here on the Zambezi River, it really was such a highlight. The colours were like none I have ever seen before and it was such an intimate, private, moment. There was not another boat on the river due to Matetsi's private river front location so it was a very surreal and beautiful moment.
How important are the community & conservation aspect of both properties?
This is key and at the core of what both properties stand for. Xigera is 100% solar powered and plastic free and they have a major community empowerment project that focusses on women empowerment and education for the local communities, ensuring the area is protected for its people and wildlife for generations to come. Matetsi has a huge focus on community empowerment and employs 100% Zimbaweans (over 130 at present) which is vital for a country where unemployment levels are high. Conservation efforts in the reserve are also incredible with over 136,000 acres of pristine wilderness under the protection of Matetsi' anti-poaching unit, providing a much needed and haven for some of Africa's most endangered wildlife.
For more information, please email [email protected]