ESCAPE TO THE EDGE OF WILDNESS WITH NIHI SUMBA ISLAND'S NEW 'WILD & FREE' YOGA RETREAT
July 25th
INDONESIA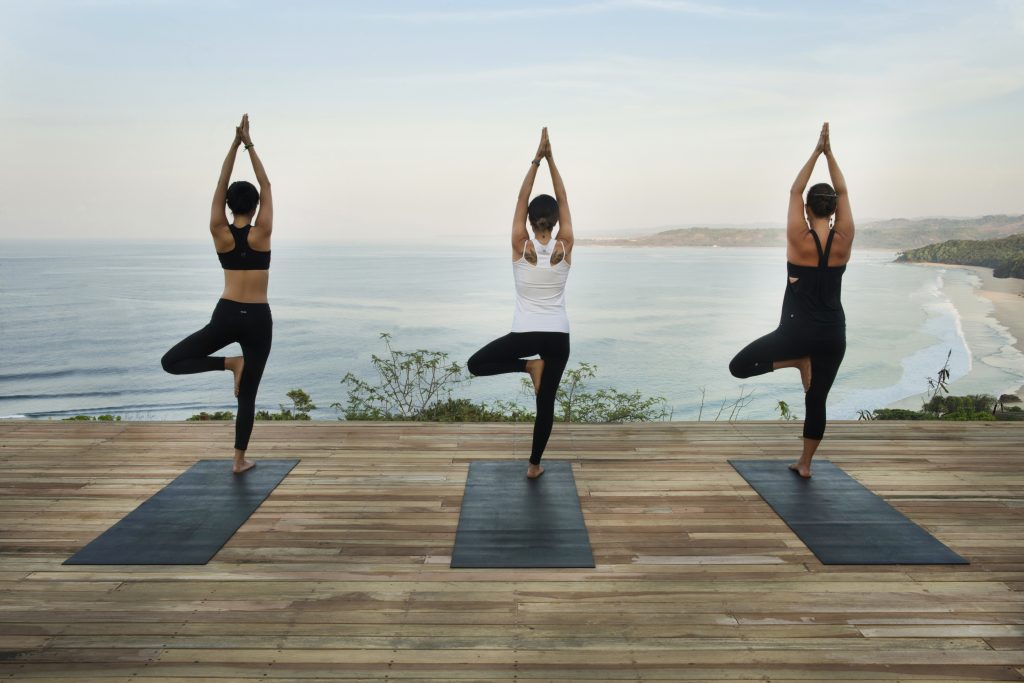 Nihi Sumba Island is a remote hideaway on Sumba, one of the 17,000 islands in the Indonesia Archipelago, boasting breathtaking views across the Indian Ocean. Savour tropical jungles, an ancient tribal culture and incredibly remote, pristine beaches. On a sweeping bay facing the Indian Ocean, Nihi Sumba Island is home to just 21 villas blending wood and thatch construction with lush gardens, amid the hundreds of acres of surrounding land ensuring total seclusion. Guests enjoy huge privacy and many activities, ranging from world class surfing, hiking through dramatic waterfalls, ancient villages, butterfly trails and yoga – all in the serene, untouched surrounds of Sumba.
Between October 7 – 12 2017, Nihi Sumba Island will host a luxury yoga and movement retreat hosted by yoga luminary Sjana Earp and movement guru Rod Cooper. At the forefront of the wellness movement, Sjana is a young Australian yogi, traveler and photojournalist who is passionate about body confidence and empowerment for young women. Rod is the owner of The Movement Collective in Australia, which focuses on the unique combination of animal flow, acrobatics, gymnastics and calisthenics. An intimate retreat, guests will be treated to personalised instruction and daily group classes, combining hatha, vinyasa, restorative yoga, breathing techniques and meditation. In addition to yoga, the retreat includes a curated set of activities to experience the best of Sumba and find solitude in its beautiful surrounds. Highlights of the reat include daily yoga on the world-class yoga pavilion (offering 360 degree views atop the resort on an open-aired platform), meditation, daily movement practice, inversions and hand balancing, and inspiring positive change talks, self-massage. Through these practices, guests will increase their knowledge and understanding of various forms of movement, strengthen personal practice, learn about abilities and acquire techniques to help combat fear, self-doubt and negativity.
HOW: The 'Wild and Free Retreat' will take place at Nihi Sumba Island between October 7-12 2017. Rates start from USD$4,995 / £3,896 for single occupancy and includes airport transfers, accommodation on full board basis, blue waterfall adventure and picnic, Nihi Oka Trek, organic chocolate making class and snorkeling. Specialist yoga is also offered year-round at Nihi Sumba Island, with room rates starting from £900 per night on a full board basis.