ENJOY THE ULTIMATE DESK WITH A VIEW AT COBBLERS COVE, BARBADOS
Barbados launches Welcome Stamp scheme, which allows foreign travellers to work remotely on the island for up to a year.
August 19th
BARBADOS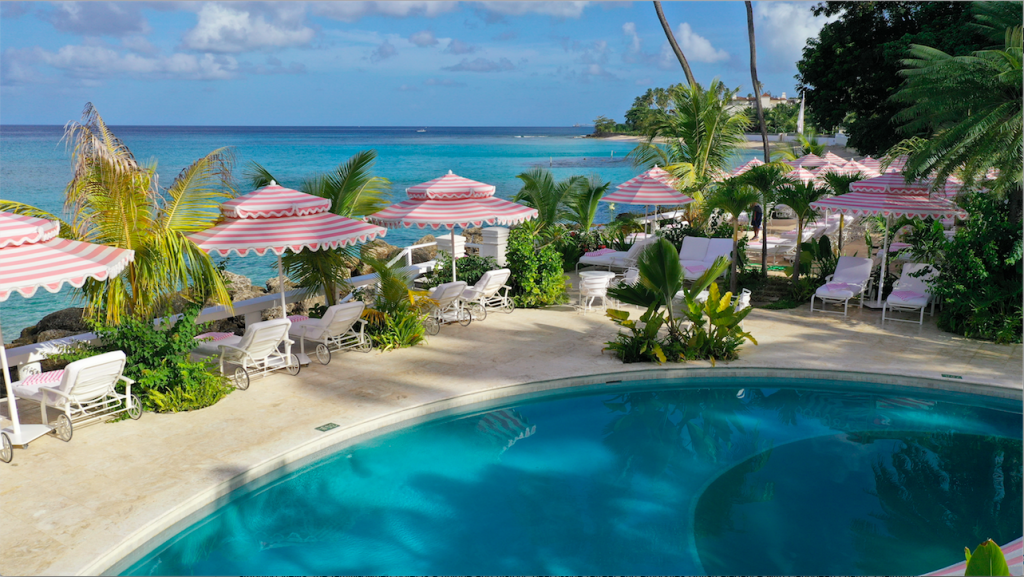 To celebrate, Cobblers Cove has introduced a long-stay offer which is applicable for stays of 15-days or longer and incorporates free laundry service, a personal housemaid and unlimited minibar with soft drinks, enabling a home from home experience. Barbadian president Mia Mottley has announced a scheme for international arrivals to come and live and work from home for a year in Barbados. Under the new 'Barbados Welcome Stamp' scheme, remote workers looking for blue skies, sun, sea and a more relaxed way of life will be able to set up home on the Caribbean island. Visitors will be able to completely immerse themselves in Bajan life and enjoy all that the island has to offer at a much more relaxed pace. The scheme hopes to stimulate spending, and increase GDP on the island which heavily relies on the tourism industry and has suffered due to the Covid-19 pandemic.
Visitors looking to relocate to paradise, should look no further than the glorious Cobblers Cove which is offering special touches and rates for longer stays. Those booking stays of over two weeks will enjoy a free laundry service for clothing, as well as their own personal housemaid. In addition, the minibar will be re-stocked daily with their own choice of soft drinks. The hotel will also be making its Wi-Fi super speedy – meaning that remote workers won't have to ever worry about a bad connection. Located on the calm west coast of the island, with a beachfront location and stunning views, the family-owned hotel is a unique and historic beach-side retreat and embodies British elegance with Caribbean charm. Claiming one-quarter mile of white sand beach in a quiet cove, the boutique hotel is encompassed by a coral stone wall and three acres of lush tropical gardens. In October 2019, the hotel unveiled a dramatic new look following a five-year refurbishment programme. The hotel's extensive refurbishment, led by hotel owner Sam de Teran, included the renovation of all rooms, suites and public areas and concluded with a remarkable partnership with British interior designer, Soane Britain. The powder pink interiors with their pretty white woodwork are complemented inside with elegant shades of blue, pink and green and hand printed linens. The 40 suites are spread among nine two-storey cottages set in the gardens surrounding the original house. Spacious sitting rooms open on to a terrace with views over the gardens or the sea. The Camelot and Colleton suites offer the height of quintessential Caribbean luxury, with marble floors and four-poster beds. Renowned for its island-inspired dishes that cleverly reflect the changing seasons, the award-winning Camelot Restaurant is overseen by local Bajan Chef Jason Joseph and serves the finest food in Barbados. Active guests will love the surfing hotspot Bathsheba, and the series of guided hiking experiences across the island including a 7.5 mile East to West Coast hike and a 10,000 step hike directly from Cobblers Cove to Holetown. Additional activities include paddle boarding, tennis, gym, sailing, kayaking, yoga, water skiing and snorkelling, as well as heritage tours or garden tours both led by the National Trust.
HOW: For bookings of more than 15 days and over, room rates start at $280 (currently approx. £220) for single occupancy and $320 (currently approx. £251) for double occupancy in a Garden Suite on a B&B basis. Rates include taxes and service charge but excludes the Government Product Levy of $17.50 per room per night. Offer includes daily guest laundry free of charge, mini bar re-stocked daily with four non-alcoholic items of guest's choice, one snack item per guest and guest's choice of tea and coffee, personal housemaid, a canvas tote bag per guest and Seersucker bath robe per guest. Offer is available year round except 15 December to 15 April. Special arrangements can be made for long stays between these dates, prices on application. www.cobblerscove.com