ENJOY EXCLUSIVE REIGN OVER A MAGNIFICENT FORMER MONASTERY FOR THE ULTIMATE SPIRITUAL RETREAT
March 19th
GLOBAL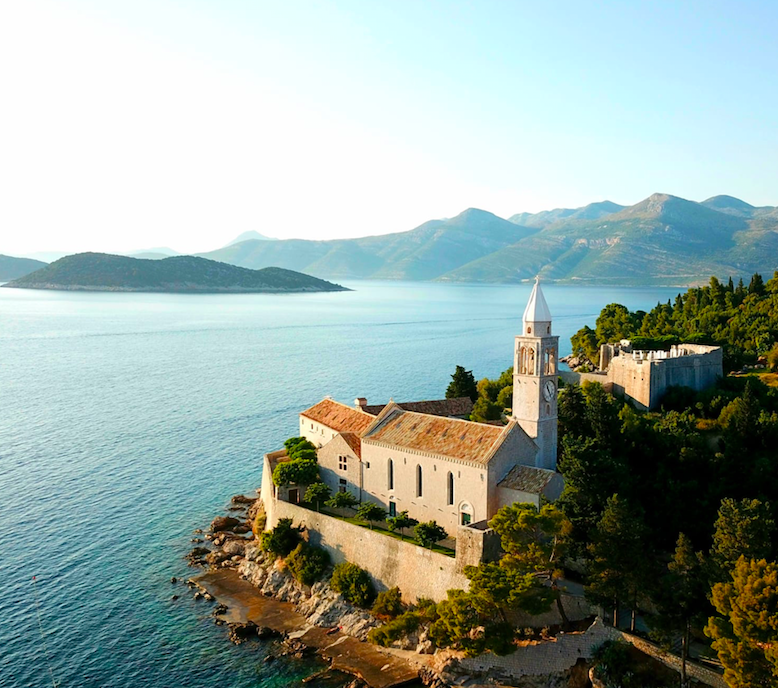 SOAK UP SWEEPING SEA VIEWS AT MONASTERO SANTA ROSA HOTEL & SPA
Monastero Santa Rosa Hotel & Spa has become one of the most exclusive boutique hotels in Europe thanks to its sensitive renovation by owner Bianca Sharma.  The 17th-century monastery sits on the edge of a cliff and commands panoramic views over the Gulf of Salerno which can be admired from the hotel's famous vanished-edge infinity pool. Embracing its history as a convent, the rooms have been created by combining original nun quarters, each named after herbs the nuns used to make their medicines. Vaulted ceilings and arched windows of the nun's rooms and refectory have been carefully preserved to retain the monastic heritage of the building whilst cleverly they link together to create light and contemporary spaces with large en-suite bathrooms. This summer, guests can opt to book all 20 suites for an exclusive takeover at competitive rates.  The party will have the run of the hotel's spectacular grounds, including the gloriously scented tiered gardens, historic herb garden and 12th century chapel.  Specially created seasonal menus from Michelin starred restaurant, Il Refetorio will be available and guests will also have full access to the award-winning spa and outdoor gym.  The Spa is designed by Jane Goff and fits within the original 17th century vaulted ceilings and rustic stone walls of the monastery.  It offers treatments created exclusively for Monastero using Santa Maria Novella products.
FIND PEACE IN THE SACRED GARDENS OF LOPUD 1483 – A ONE-OF-A-KIND 15th CENTURY MONASTERY
For a truly restorative escape, friends and families can opt to book this Franciscan monastery on an exclusive use basis.  Lopud 1483 is in the northern tip of the island of Lopud, a short boat ride from Dubrovnik.  The property has been lovingly restored over the past 20 years by Creative Director Francesca Thyssen-Bornemisza and her family.  Francesca, a renowned art visionary, worked tirelessly with the Arhitektri studio in Zagreb to ensure that every aspect of the design preserved the incredible history of the building.  The 13 original cells of the 5,000 square metre monastery have been transformed into five exquisite suites with wooden ceilings, windows and floors and views onto the sea or medicinal garden. Each room features a unique combination of renaissance furniture from the Thyssen-Bornemisza collection as well as bespoke new pieces by Italian designer Paola Lenti and contemporary art from the TBA21 collection. Guests can indulge with cocktails and canapés on the spacious Sunset Terrace which sits at the top of the fortress and offers exceptional views of Lopud and The Elaphiti Islands. The property is also home to a sacred garden – a contemplative pathway with nine stations that emerged from the four elements of art, architecture, spirituality, and healing along with deep local historical roots. Offering seclusion without solitude, guests can venture on a soulful mini-pilgrimage or find a peaceful space to meditate; aligning themselves with the natural energy and experience the restorative power carried by the garden. This undiscovered island sanctuary has been designed as a place where history, art and botanical exploration ignite the senses. Lopud Island, the second largest of the Elaphiti Islands, is situated between Koločep and Šipan.  It dates back to the Renaissance period and historically, many of the boats used in the Spanish Armada were built on this island. Old Villas, small palaces, numerous chapels, and ancient farmhouses dot the hills behind the Monastery, lending themselves to the authenticity of the whole island, which is planted with orange, lemon and olive trees. Today, it is feted for its sandy beaches and quiet pace of life. The island's natural beauty and lush vegetation – preserved by its car free policy – is best enjoyed by foot or bicycle, with kayaks available to hire for those who wish to navigate the clear waters.
ESCAPE TO ENDLESS MOUNTAIN VIEWS AT PERUVIAN MONASTERY, CIRQA, WITH SCOTT DUNN
Set in the historic city of Arequipa in the south of Peru, Cirqa sits on the site of an ancient monastery dating back to 1540 – still retaining many of its original features including the high vaulted ceilings and archways, whilst reflecting modern touches such as luxurious bathtubs, wireless technology and WiFi. This striking hotel is located just one block away from Arequipa's main square and boasts incredible views overlooking the cathedral and snow-capped volcano Misti. Like the Church's traditional parador, where monks would receive travellers with one-of-a-kind service and hearty cuisine, Cirqa was inspired by the unbounded hospitality and ecclesiastical history of Arequipa. The 11 rooms, each blending old and new, are centred around two patios. Guests have plenty of calming space in which to unwind – with seating, a dining area, firepits and even a plunge pool in one. There is also a small spa on site where guests can indulge in a spoiling massage treatment. Cirqa's cuisine is locally-inspired, and these culinary delights can soon be enjoyed on the rooftop, which has been converted into an organic garden and restaurant terrace, where guests are treated to mesmerising views of the city, cathedral, surrounding volcanoes and mountains. Arequipa is a city home to a wealth of mansions, churches, shady plazas and the central Plaza de Armas, one of the most beautiful squares in Peru. Nearby Colca Canyon will provide guests with an adventurous escape from the city, offering the chance to spot the magnificent condors soaring in the thermal winds. Cirqa is available for private buy-out for those dreaming of a unique group getaway with ecclesiastical spirit – the ultimate environment in which to reconnect with loved ones and reignite passion for travel and culture.
 www.scottdunn.com /  www.monasterosantarosa.com