CELEBRATE THE GREAT OUTDOORS AT HOLKHAM'S COUNTRY FAIR
July 13th
NORFOLK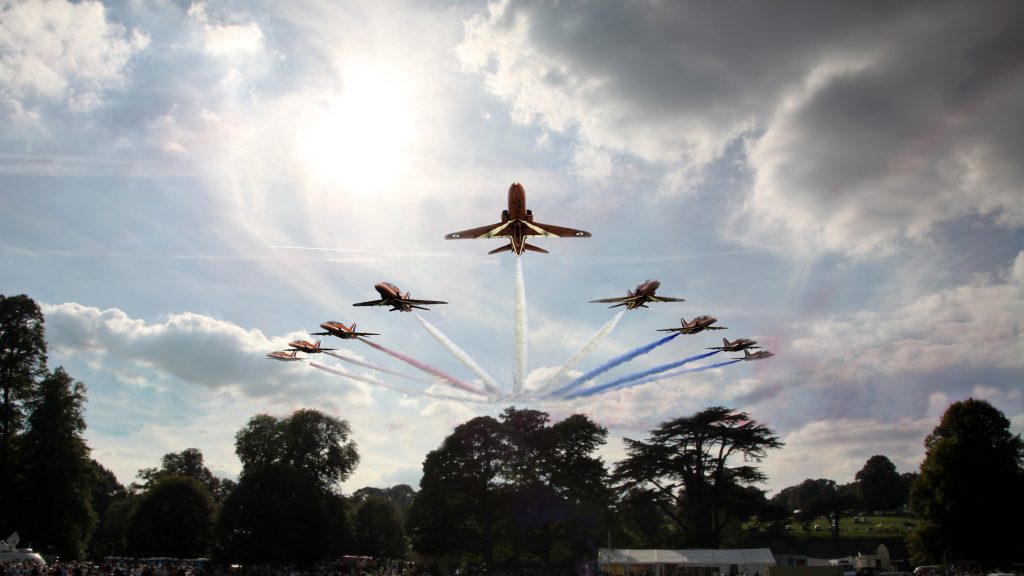 Situated within the beautiful surroundings of the Holkham Estate, Holkham Country Fair celebrates the British countryside with a fun-packed two days of Grand Ring entertainment, showground events to watch or get involved in, and over 100 trade stands for foodies and shoppers. Visitors can enjoy a weekend of countryside pursuits, rural crafts, displays, delicious food from local producers and performances.
The Country Fair prides itself on an array of Grand Ring entertainment and Showground events including –
• The Red Arrows* – Taking centre stage on Sunday afternoon displaying their trademark close formations and precision flying for the first time at the Holkham Country Fair, representing the speed, agility and precision of the RAF
• Dzhigitovka! – The Way of the Cossack Warrior – The Dzhigits of the Cossack people are legendary warriors, masters of the Shashka sword in knife throwing and pistol shooting. The Dzhigits' will wow and amaze visitors with their horsemanship, precision and skill in a fast-paced stunt riding extravaganza
• Jump4Heroes Extreme Human Flight Team – Dropping into the arena with smoke trailing and flags flying will be Jump4Heroes, the Royal British Legion Extreme Human Flight Team. All serving or former members of the Army, Jump4Heroes support charities which help the Armed Forces
Guests will also have the chance to see falconry demonstrations, gundog displays, historic car parades, British Scurry and Driving trials and mounted games. Around the Showground animal lovers will be spoilt for choice with donkey rides, birds of prey, ferrets and even the chance to meet some exotic animals. Watch, learn and acquire skills and knowledge in Countryman's Walk including pole lathe turning, blacksmith's crafts, willow weaving and more. Take aim and fire with the chance to try clay pigeon shooting, archery, crossbows, catapults and air rifles. The Children's Vintage Fairground will keep younger visitors entertained with Galloping Horses, Helter Skeler, Chairs-O-Planes and the Ferris Wheel, and new for 2017 is the 60m zip wire ride – suitable for all ages.  At the new Woodforde's Food Village, visitors can meet artisan food producers and enjoy a selection of local produce including cheeses, pies and chocolates.
* Weather conditions permitting. (All activities, especially those in the air, are subject to weather conditions)
HOW: Gates open at 9am. Gate prices: Saturday/ Sunday: £18, children under 15 enter for free. Tickets are valid for one day only, for multiple day entry please purchase the appropriate number of tickets. Dogs are welcome on a lead. Tickets are available on the following website: holkhamcountryfair.ticketsrv.co.uk
For more information please visit: www.holkham.co.uk/events/whats-on