BAROS MALDIVES REBRANDS THEIR SPA, 'SERENITY SPA' AND LAUNCHES NEW SPA MENU
Baros Maldives has launched a new range of environmentally-sourced products in its popular spa, alongside a brand new treatment menu. The Spa has been rebranded as 'Serenity Spa', reflecting its reputation as a tranquil haven within the romantic, award-winning resort.
September 1st
MALDIVES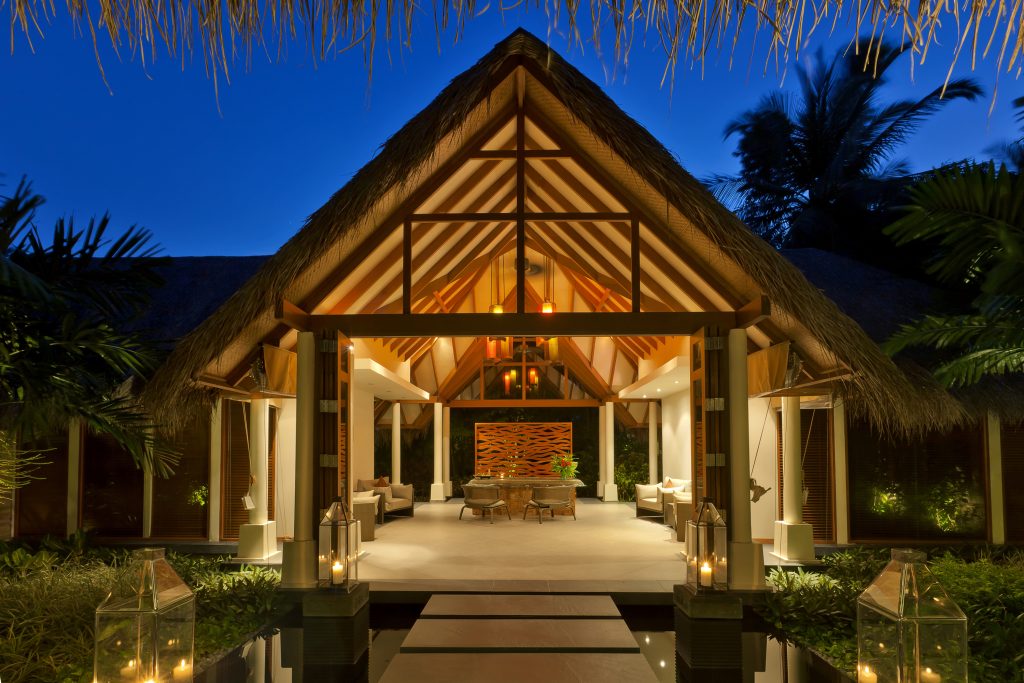 The Serenity Spa's new menu focuses on holistic treatments and incorporates the natural powers of plants combined with healing traditions from Africa. Emphasis is placed on therapeutic and natural spa therapies, using products by TheraNaka, Coola and Elemis. Both Coola and TheraNaka are filled with natural ingredients, mirroring the ecological ethos of Baros Maldives. Coola is certified 70% organic, reef friendly, and specialises in suncare treatments. For instance, the 'Coola Sun Massage' is a relaxing therapy which combines ultra-hydrating and soothing ingredients and is personalised according to guests skin type. Its anti-inflammatory properties make it the perfect, protective start to a sunny Maldivian holiday. TheraNaka is an innovative, sense-soothing, unique body range from Africa. It consists of an abundance of herbs with well reputed healing properties and exotic aromas replicating the continents earthy scents. Signature ThereNaka treatments include the 'Serenity Spa Lavender and Lime Ceremony,' a relaxing and uplifting treatment consisting of a full body exfoliation, followed by an idyllic immersion into a luxurious milk bath in preparation for a full body massage inspired by African tribal influences.
Overall, the Serenity Spa offers over 30 therapies for guests to choose from, guided by the advice of the spa's skilled practitioners. Guests are welcome to enjoy a complimentary 15-minute Spa Taster on arrival at Baros Maldives, allowing them to familiarise themselves with the Serenity Spa concept and to enable them to decide which of the various spa experiences would suit their individual requirements. In addition, guests are also able to design their own 'Spa Story', which involves daily indulgence at the Serenity Spa. Depending on their mood, spa-goers can choose therapies focusing on the likes of rejuvenation, relaxation, revival and release, to enjoy each day.
The Serenity Spa is set in a beautiful, lush tropical garden accessed by over-water stepping stones, where serenity saturates the atmosphere and wellbeing in mind, body and soul is made possible. Only the third resort to open in the Maldives (1973) and the first Dive Centre to open in the archipelago (1979), Baros Maldives is situated in the central southern part of North Malé Atoll, just 25 minutes by speedboat from the international airport. It is surrounded by a beautiful house reef, only 15 to 30 metres from the shore, alive with colours, fish, turtles, rays and coral.The resort continues to set the benchmark for a romantic, luxury holiday with genuine, heartfelt Maldivian hospitality. It has received countless prestigious awards from guests and the travel industry and remains a pioneer in conservation in the Maldives. 75 premium private villas, three restaurants, two bars and an outstanding spa feature on this small coral island.
HOW: Rates at Baros Maldives start from $675 (approx. £464) per night in a Deluxe Villa on a B&B basis, excluding taxes. www.baros.com