WINTER WELLNESS FROM THE LANESBOROUGH CLUB & SPA
October 6th
London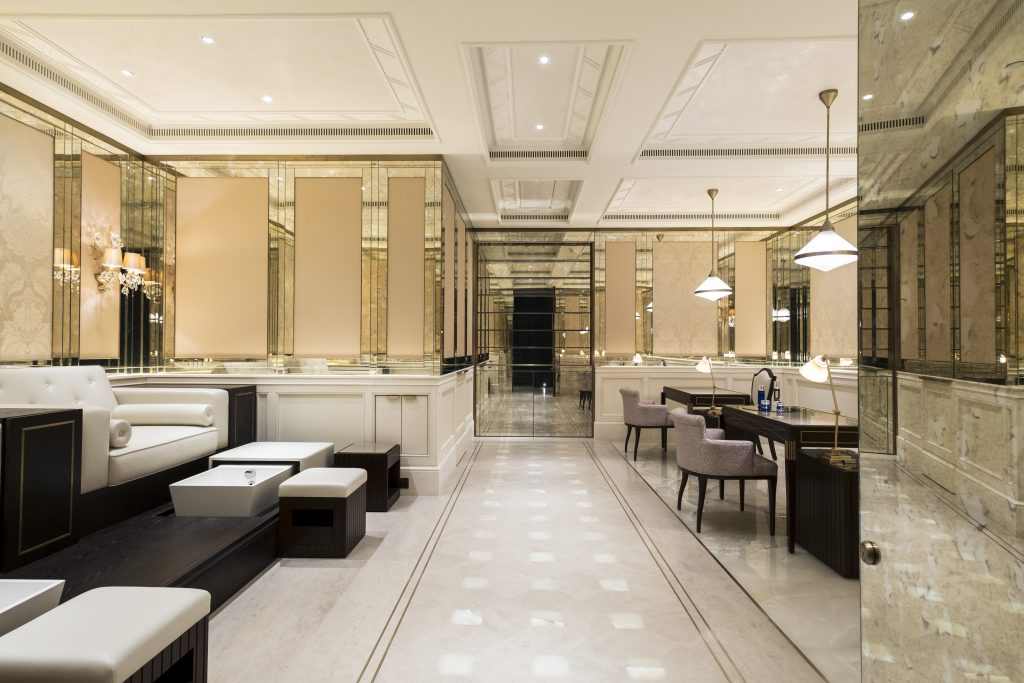 The Lanesborough Club & Spa is delighted to introduce a brand-new, totally exclusive CBD Immersion by 'beyond organic' skin and heart care brand, ila.  Following the recent launch of ila's new CBD-infused collection of face and body products, which will be used in the CBD Immersion treatment, this treatment will only be available at the Club & Spa. The exclusive private members' fitness and health club reopened its doors on 1st August, welcoming back members and day pass guests.
The CBD Immersion combines this original, innovative range and ila's signature holistic techniques. The full body and facial treatment aims to release tension, calm, nourish and restore, as well as utilise the product's anti-inflammatory, anti-aging and antioxidant properties. This is done through three core pathways of healing: feet, abdomen and face. Feet are grounding, centering and mirror the body; the abdomen holds emotional responses and needs support in digesting emotional stress – healing here restores energy and vitality; while the unique facial combines the powerful anti-inflammatory and anti-aging effects of CBD and the liposome with the effective techniques of Lifting Massage and Nerve Point Therapy. The comprehensive therapy starts with a foot and leg ritual using the CBD Body Scrub, followed by Five Kosha Reflexology with CBD Body Calm, and a subsequent massage on the abdomen using warmed CBD Concentrate Balm. Next, the Immersion moves to the face with CBD Uplift Face Therapy and Nerve Point Therapy, followed by a face mask to revitalise the skin. Finally, the CBD Face Cream is applied to the face and neck.
ila Founder, Healer & Alchemist, Denise Leicester has spent many years researching CBD and its benefits, working to harness the healing properties and pair it with other natural ingredients to enhance its therapeutic, anti-inflammatory and anti-aging benefits. Working directly with CBD farmers from West Virginia, the growers have over 20 years' experience developing the plants qualities. ila's 100% natural products are 'full spectrum', meaning they use the full complement of cannabinoids that are naturally occurring in the plant, and also incorporate other plants, herbs and essential oils that similarly work with the endocannabinoid system to enhance the benefits of CBD and work harmoniously with the true alchemy of nature.
HOW: The ila CBD Immersion treatment is available exclusively at The Lanesborough Club & Spa. The treatment lasts 105 minutes and is priced at £295
For more information, visit www.lanesboroughclubandspa.com