UNVEILING VICO MILANO
The first luxury boutique guesthouse to open in Italy's most fashionable city. Unlike anything else in Milan, this hidden gem is bursting with creativity and personal touches of the owner Neri Baccheschi Berti, whose family is behind the award-winning Castello di Vicarello. A new breed of hotel for the new wave of traveller who desires personal and authentic hospitality with a sense of place and local experiences. Home to a bespoke collection of art and a space for emerging artists to showcase their work, as well as interesting partnerships with local art galleries, guests will find themselves residing in an evolving gallery.
September 13th
Milan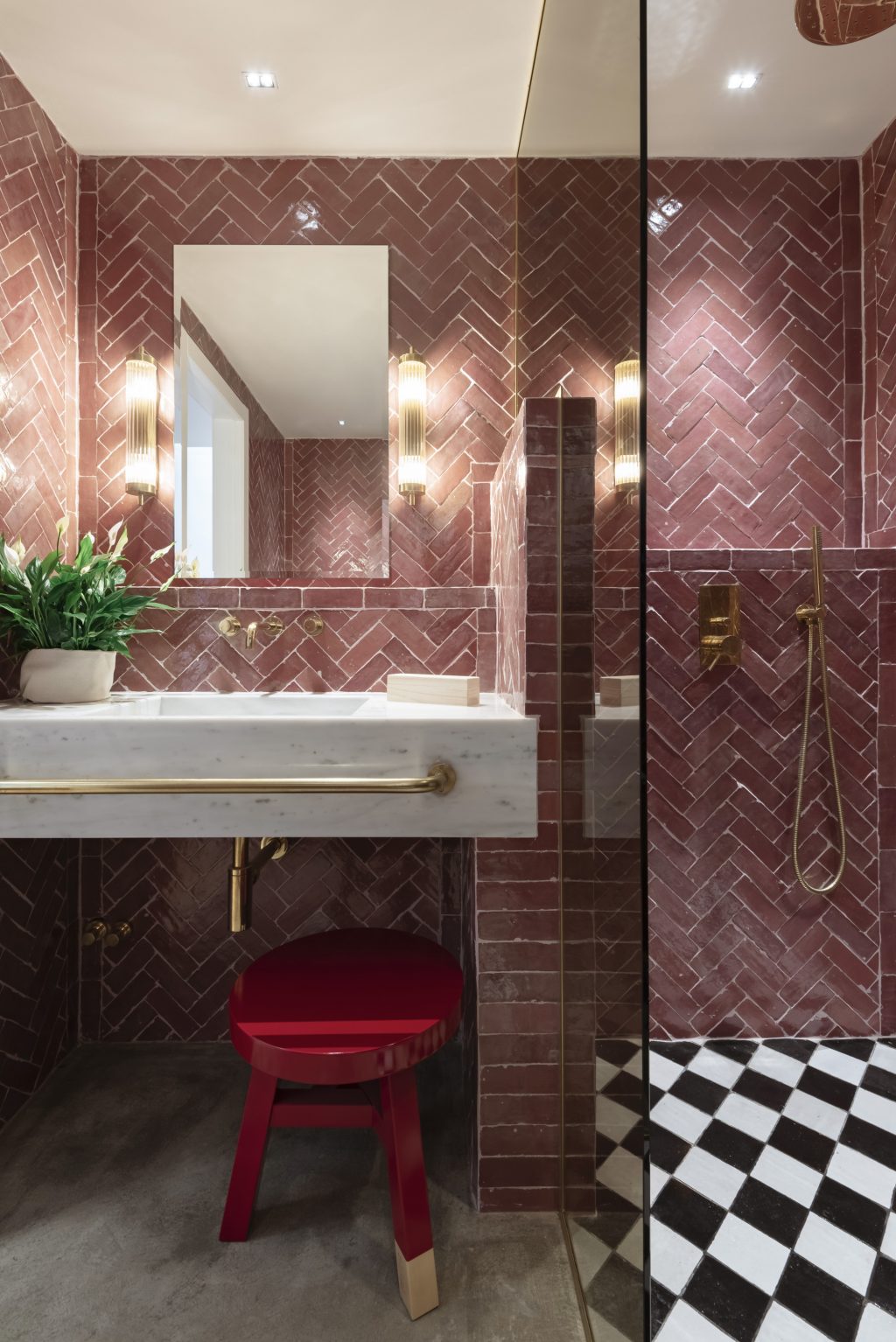 A hidden gem will open in Milan this October – an ultra-chic seven-bedroom boutique guesthouse.  As we enter a new dawn for travel, small is undoubtedly beautiful and the demand for authenticity and personalised service is paramount. Neri Baccheschi Berti, whose family is behind the award-winning renowned Castello di Vicarello in Tuscany, has created Vico Milano, a fashionable under-the-radar hangout from which to explore Milan.
Completely discrete and intimate, Vico Milano will be unlike anything else in the city, and a totally new experience for travellers. Together with Sicilian architect, Giuseppe Alito, who has overseen the architecture and design, Neri has drawn on influences from his life to create a bespoke home from home where no two corners are the same. Highlight pieces include the bespoke bar, designed by Giuseppe and handcrafted by local artisans, the beautiful bathroom tiles sourced from Fez in Morocco, and the magnificent marble table in the lobby, which was designed by Neri himself. When it comes to lighting, guests will see the works of Coordinates by Michael Anastassiades by FLOS whose modern pieces are inspired by mathematical precision of the Cartesian grid.  Together with handpicked antique pieces, green marble from Greece, carpets from Iran and rattan chairs from Italian designer, Lio Carminati, guests will see a completely unique fusion of cultures, colours and materials, a realisation of Neri and Giuseppe's vision.
Art will be an integral feature at the hotel and an eclectic collection will be on display throughout. Interesting partnerships are also in the pipeline to enable local artists to display their work to create an evolving gallery meaning repeat guests can enjoy a new experience each time.  Additional facilities include a curated library, comfortable sitting room and a speakeasy-style bar, serving bar snacks accompanied by the family owned wine and curated cocktails.
Located in one of the city's most sought-after locations, Corso Genova 11, Vico Milano is just a short walk to the Duomo and the fashionable district of Via Tortona, home to designer showrooms and a Milan Fashion Week hotspot. A little piece of Milanese history, the site of the guesthouse was once a factory which designed and produced the legendary Legnano racing bikes, before becoming the studio and showroom for the Baccheschi Berti family's fashion brand, Bungai.  Creativity has always been part of its DNA, so it is a fitting location for such an innovative hideaway.  Guests will be welcomed to Vico Milano as the Baccheschi Berti family would welcome a personal friend into their own home.  Throughout their stay bespoke experiences will be available and the aim is for a guest to depart feeling like a local and having uncovered the authentic side of Milan.
HOW: Rates at Vico Milano will start from approx. €348 (currently approx. £298) inclusive of breakfast. www.vicomilano.com