THE SAFARI COLLECTION LAUNCHES UNIQUE ROCK ART SAFARI IN THE SAMBURU

In Spring 2018, The Safari Collection is set to add a brand-new rock art itinerary to their portfolio of tailor-made, East-African safari experiences.
March 27th
EAST AFRICA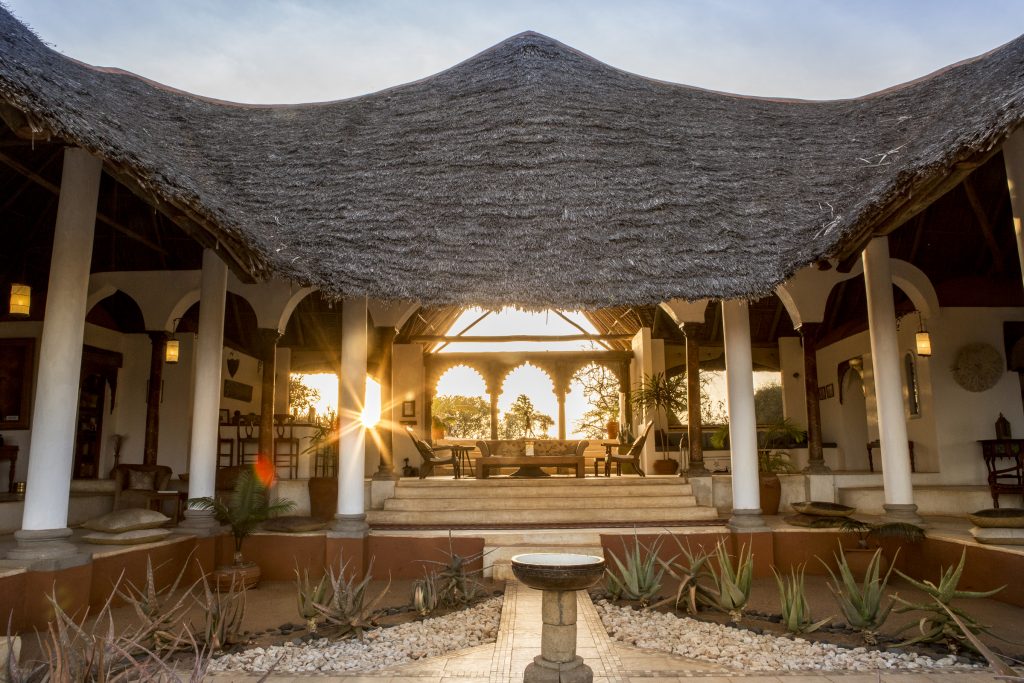 This new safari will be led by David Coulson, an internationally renowned petroglyph photographer and author, as well as Chairman and Founder with David of TARA (Trust for African Rock Art). The privately guided experience will take guests on a tour to some of the most interesting rock art sites in Kenya, discovering how civilsation of the past lived, loved, dressed and danced – unique insights brought to light beyond the study of ancient human remains.
The tour begins with a stopover at The Safari Collection's iconic Giraffe Manor in Nairobi, followed by a short domestic flight to Sasaab Lodge in Samburu. The architecture of Sasaab follows strong Moroccan design principles, with each of the nine rooms being over 100m² with an enormous open-air bathroom and private plunge pool. From the veranda, guests can take in the remarkable views across the Laikipia Plateau toward the jagged peak of Mount Kenya. From Sasaab, guests will fly to big Cave and Kipsing Rock Site before heading North West over the vast wilderness of Samburu and the northern mountains to Lokori. Here, the cave paintings completed by the first inhabitants of Samburu Land will introduce guests to the rich history of Rock Art in Kenya. Lunch will then be served under palms along the Kerio River, one of the longest rivers in Kenya's Rift Valley Province starting from Eldama Ravine and ending in Lake Turkana. After lunch, guests will fly north east across the Suguta Valley and over the amazing Lake Logipi, or Flamingo Lake. This lake is home to millions of flamingo, and when viewed from above in a helicopter, the spectacle is astonishing. The helicopter will later land in sand dunes for sundowners, before a short flight takes guests to Desert Rose for dinner. Desert Rose is one of the most secluded desert hideaways in Kenya, a unique eco-friendly lodge located at 5,500 feet on the verdant forest slopes of Mt Nyiru.
The following morning, guests depart Desert Rose and fly to The Nabuyatom Crater, a geological marvel in the middle of Kenya's only Desert Lake – Lake Turkana. Thanks to Lake Turkana's rich fossil record, it is one of the world's great laboratories for the study of human origins. Guests will see the engraving sites at Lake Turkana and fly over magnificent views of the South Island National Park over to Mt. Por to an incredible site on an ancient lava beach near the lake. This will be followed by a visit to the Afgaba rock art site where guests will enjoy a picnic lunch and visit to the Chalbi tombs, stopping for champagne on top of the Ndoto Mountains on Poi Rock. Guests will then end the day by flying over the majestic peaks of Mount Kenya to land at Solio Lodge, the only accommodation in the Solio Conservancy for dinner and overnight. After breakfast at Solio Lodge, guest will then take a short flight back to Nairobi in time for their international flight home from Jomo Kenyatta International Airport.
HOW: The Safari Collection offers the rock art safari itinerary on a bespoke basis for a minimum of 4 guests. Rates start from US$10,845 per person including accommodation on a full board basis, transfers, guiding and domestic flights. The Safari Collection own and operate a unique collection of luxury lodges in Kenya and create remarkable, tailor- made safari experiences throughout Kenya and East Africa. www.thesafaricollection.com. Kenya Airways flies daily from London Heathrow to Nairobi.
For more details, please visit: www.thesafaricollection.com
For media enquiries, please contact the team on [email protected]