GARDEN DAY - SUNDAY 9 MAY 2021
Celebrate the return of spring and reconnect with loved ones
April 15th
UK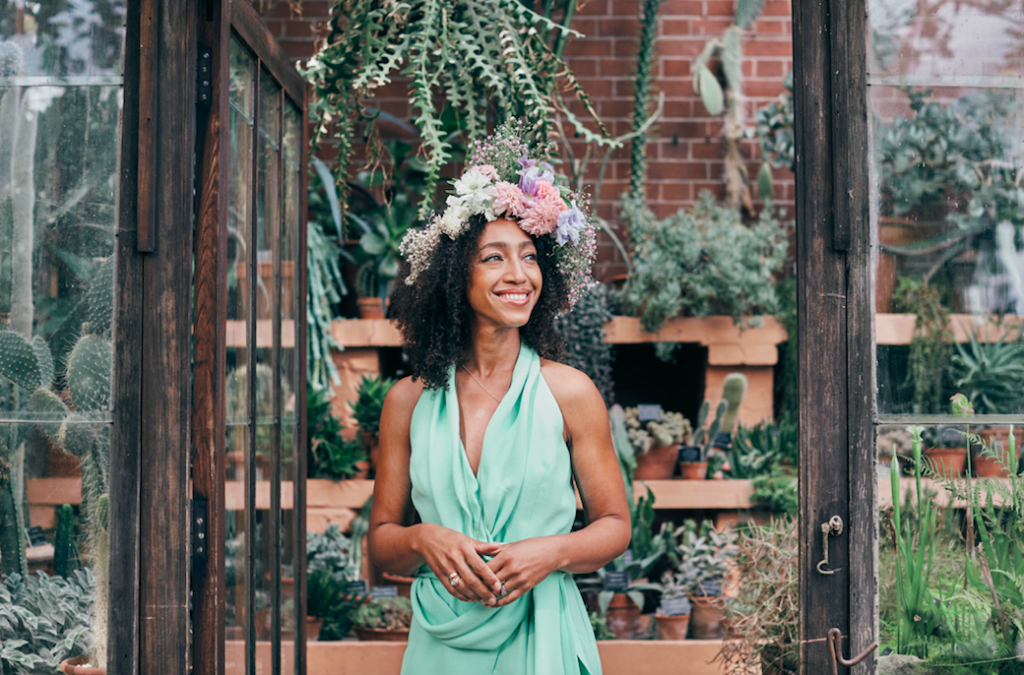 Garden Day on Sunday 9th May is a celebration of our own gardens and the joy they bring.  Why not invite family, friends and neighbours in to share? Share whatever you have – be it a back garden, a patio or even a pot plant.  Down your garden tools and simply take this opportunity to reconnect. (While we all safely follow national health guidelines*.)  The only work allowed: make flower crowns, the symbol of Garden Day!
Garden Day, created by Candide Gardening (the website which encourages everyone to break new ground in the garden) celebrates the life-enhancing power of garden spaces with a flower-filled day.  After months of restrictions, we all need the pleasure, comfort and hope that gardens offer. During lockdown nearly three million people took up gardening. Online plant sales soared**. Surveys showed that Britons valued their green spaces more than ever before***. It's good for you to reconnect to Nature, to your family and to friends!
Sue Stuart-Smith, psychiatrist, psychotherapist and author of 'The Well Gardened Mind' said: "Although the crisis we are living through may be new, there is nothing new in this effect, for throughout the ages gardens have offered people a safe green space in which to restore and recharge themselves. Garden Day invites you to take a pause to do just that.  It's about making time to immerse ourselves in the peacefulness and beauty of our plants and gardens and celebrating the restorative power of nature." 
For inspiration follow @GardenDayUK on Facebook, Instagram, Twitter, Candide and TikTok. To join in on Tiktok, simply use the hashtag #GardenYay & show us what you're getting up to prepare for the big day. Followers are also encouraged to share photos and clips of their celebrations using the hashtag #GardenDayUK, and the pick of the bunch will be in with the chance of winning one of 10 National Garden Gift vouchers each worth £100. 
Visit www.gardenday.co.uk for hints and tips on how to celebrate Garden Day at home. Also dates and times of events.  And to explore how-to videos.
***
* Government health advice applicable on 9 May in England: outdoor gatherings, including in private gardens, allowed as follows:
·       either maximum of 6 people ('The Rule of 6')
·       or any number of people belonging to no more than 2 households
(Rules vary in Scotland, Wales and Northern Ireland)
** HTA research September 2020
***RHS OnePoll survey May 2020
Garden Day is a nationwide community benefit movement with no commercial purpose that has been created by Candide Gardening, the place to identify, buy and care for plants as well as buy tickets to some of our most treasured gardens.
Garden Day is supported by the National Garden Scheme, Horticultural Trade Association, Garden Centre Association, Flowers from the Farm, Horatio's Garden and Greenfingers.