Deplar Farm Photograph Retreat
Suitable for all - from amateurs who want to learn photography basics to experts looking to fine-tune their skills. Guided photography excursions to outstanding locations in Northern Iceland to capture the landscapes in the soft winter light. Combining expert photography tuition with the best lodging in Iceland.
December 4th
Deplar Farm, Iceland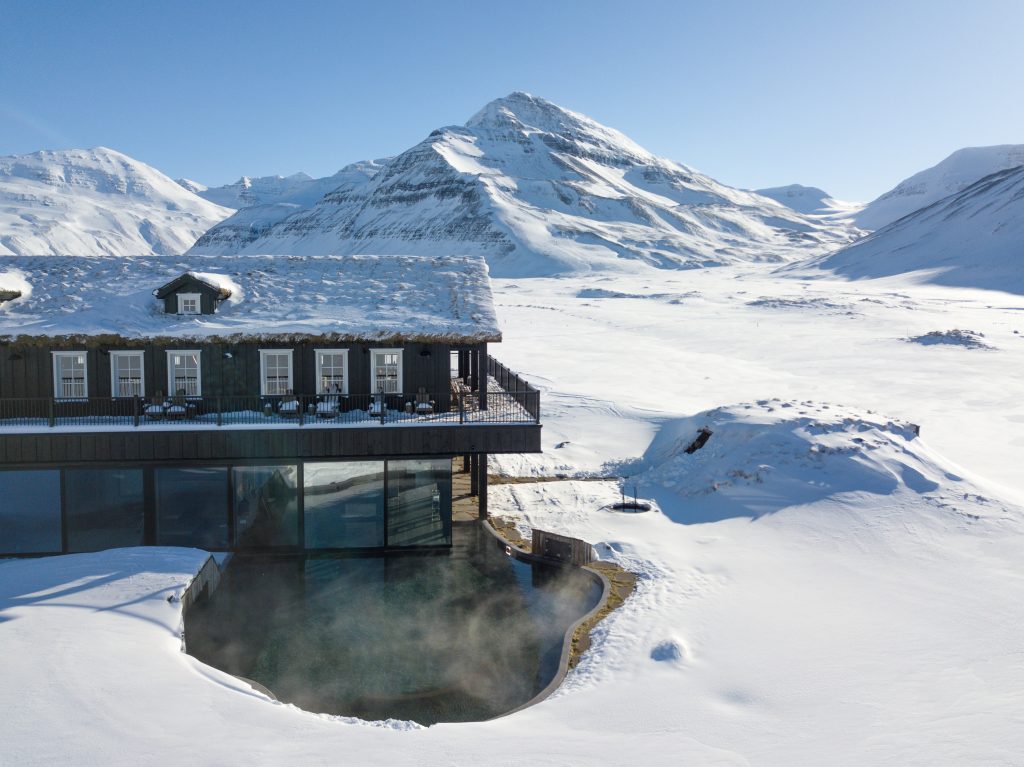 From 4 – 9 February 2019, Eleven Experience will be hosting an exclusive six-day photography retreat at its remote lodge, Deplar Farm, on the Troll Peninsula, Northern Iceland. The exclusive retreat is the first of its kind offered by Eleven Experience, designed for photographers of all abilities who would like to learn the basics or hone their photography skills, whilst exploring unique locations in Northern Iceland and staying at the luxurious Deplar Farm. Under the expert tuition of Eleven's Creative Director, Alex Fenlon, guests will embark on daily adventures to photograph Northern Iceland in the soft winter light.
A UNIQUE & EXCITING ADVENTURE-BASED ITINERARY
Each day will incorporate an exciting excursion to remote spots near Deplar Farm, to photograph unique Icelandic landscapes. These excursions will include a boat tour on the Eyjafjordur fjord to take shots of local sea and wildlife, snowmobiling in the Fljóta valley to photograph the Northern Lights, riding in Eleven's fleet of super Jeeps to the iconic Hvitserkur rock formation, and a scenic flight from Siglofjordur to Myvatn for dramatic views of the landscape below. At Myvatn, participants will photograph the dramatic volcanic landscape and visit the famed Godafoss Waterfall. After the day's adventures, guests can look forward to returning to the lodge for a rejuvenating massage, a chef-prepared locally sourced dinner, and relaxing spa session in the geothermally-heated pool with built in viewing benches for watching the Northern Lights.
EXPERT ONE-ON-ONE TUITION
The retreat is geared towards a wide range of photography skills; from amateurs excited to photograph the Aurora Borealis (Northern Lights) for the first time, to enthusiasts interested in fine-tuning their techniques and workflows. An expert in photography, Alex Fenlon has made several trips to the Troll Peninsula over the last few years photographing the landscape and learning about its fascinating culture. Alex has created a custom itinerary for the retreat blending technical instruction, guiding, and focused activities to maximize participants' photographic experience, and expose them to the serene, meditative nature of the Northern Icelandic winter. With only six spaces on the retreat each participant will receive plenty of one-on-one tuition from Alex to improve their landscape photography techniques through technical means (the use of tripods and filters etc.) as well as artistic means (composition and philosophy). Regardless of skill level, guests will experience an Icelandic winter adventure with Eleven Experience.
DEPLAR FARM – A LUXURIOUS HOME-FROM-HOME
One of Eleven's most unique properties, Deplar Farm was transformed from
the ultimate retreat. Located on the Troll Peninsula, this phenomenal property may be wonderfully remote but offers a range of world-class facilities for guests. The Nordic inspired interiors are cosy and stylish and guests can socialise together in the evening with cocktails at the bar and feast on local Icelandic delicacies cooked by the private chef. Deplar Farm also offers a library, entertainment room, terrace, built in pizza oven and a full band set up for late night jamming sessions. The extensive wellness area comprises a steam room, indoor/outdoor saunas, hot tubs, a gym, yoga room, flotation tanks, three treatments rooms and an indoor/outdoor swimming pool, heated to 38 degrees from thermal springs, with a built-in sound system and a bar. The lodge has 13 en-suite rooms with a maximum capacity of 28 guests. Due to limited light-pollution in Iceland, Deplar Farm's impressive geo- thermally heated outdoor pool is the perfect spot from which guests can stargaze across the clear Icelandic night-sky and at certain times of the year (from October to March), even catch a glimpse of the elusive Northern Lights.
Pricing: The six-day photo retreat at Deplar Farm costs £14,400 (ISK 2,300,000) for single occupancy and £15,640 (ISK 2,500,000)
per room for 2 people sharing, on a full-board basis (excluding flights)
Travel information: From Reykjavik airport, it's a 30 min internal flight to Akureyri Airport (AEY). From here guests will be greeted and taken to Deplar Farm via a 45-minute car transfer.